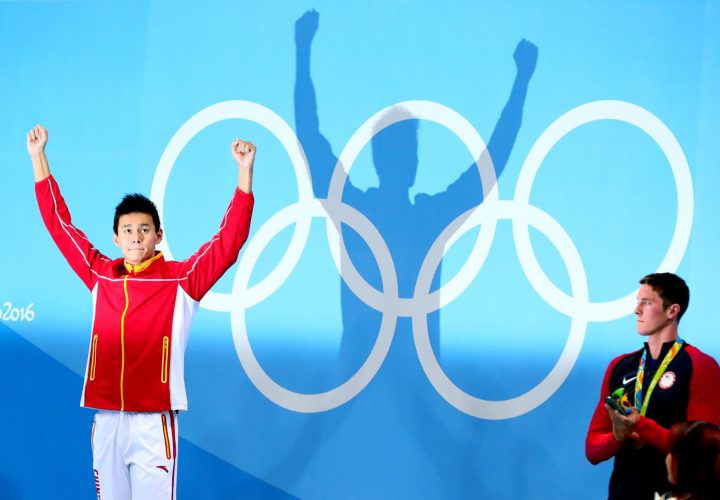 Photo Courtesy: Rob Schumacher-USA TODAY Sports

Editorial Coverage Sponsored By FINIS
On night three gold medals were awarded in four events. The American backstroke legacy continued tonight. Ryan Murphy claimed gold in a new Olympic record in tonight's 100 backstroke. David Plummer also earned a medal, taking bronze.
Americans took the first and third spots on the podium again in the women's 100 breaststroke. In a much anticipated race, Lilly King grabbed gold in Olympic record time, beating Russia's Yulia Efimova who settled for silver. Katie Meili won bronze in the event.
After falling short in the 400 freestyle on the first night, Sun Yang walked away with the win in the 200 freestyle tonight.
Katinka Hosszu claimed her second gold medal in three days with a win in the 100 backstroke. Kathleen Baker won silver and there was a tie for bronze between Kylie Masse and Fu Yuanhui.
Sarah Sjostrom will head to tomorrow night's 200 freestyle semifinals in the top spot. Katie Ledecky and Federica Pellegrini will be in pursuit tomorrow night.
Michael Phelps qualified for an Olympic final in the fifth straight Olympic Games.
Full results from day three prelims are available here.
USA Today Sports has been on hand capturing all of the races and medal ceremonies.
View USA Today Sports Photo Gallery:
This slideshow requires JavaScript.