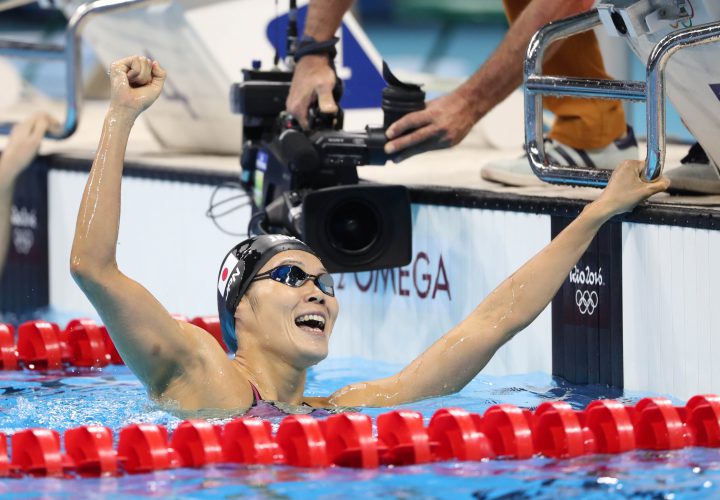 Photo Courtesy: Erich Schlegel-USA TODAY Sports

Editorial Coverage Sponsored By FINIS
Women's 200 Breast FINAL:
The women's 200 breaststroke held close together for much of the race, being highlighted by a close field of athletes. Australia's Taylor Mckeown jumped to an early lead, splitting a 1:07.99 at the 100 to lead the field, but was unable to hold off a fast approaching Rie Kaneto of Japan.
Kaneto turned up the heat to charge ahead and claim a decisive win of 2:20.30, more than a second and a half ahead of the competition.
Swimming a much quicker first half than her prelims and semi-finals swims was Yulia Efimova of Russia. Efimova never lost touch with the competition, making her move at the 150 mark to gain ground on Kaneto and finish second with a 2:21.97.
China's Shin Jinglin picked up third overall with a final time of 2:22.28, good for bronze.
Great Britain's Chloe Tutton was fourth with a time of 2:22.34, just ahead of McKeown's final 2:22.43.
Molly Renshaw of the Great Britain grabbed sixth overall with a 2:@2.72, while Canada's Kierra Smith posted a time of 2:23.19 for seventh.
Denmark's Rikke Moller Pedersen, the current World Record holder, slipped to eighth and a final time of 2:23.74.
Full results from tonight available here.