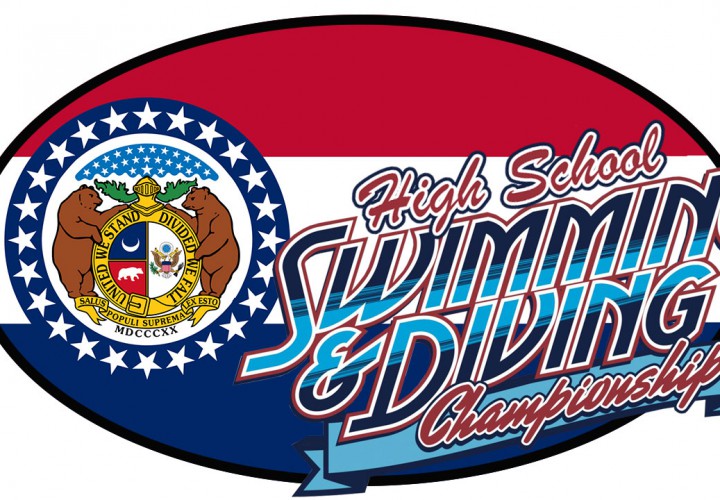 Photo Courtesy: Swimming World
Agon is the proud sponsor of all high school coverage (recruiting, results, state championships, etc.) on SwimmingWorld.com. For more information about Agon, visit their website?AgonSwim.com.?National Records for High School Are Pending Application Verification.? Click Here to Learn More
Agon is the proud sponsor of all high school coverage (recruiting, results, state championships, etc.) on SwimmingWorld.com. For more information about Agon, visit their website AgonSwim.com.
Plenty of records fell at both the Missouri Girl's High School Swimming and Diving Class 1 and Class 2 Championships which took place between Feb. 15-17.
Glendale won Class 1 with a final score of 195, only seven points behind runner-up Parkway Central. St. Joseph's Academy placed third with 161 points, followed by Parkway West (156) and Ladue Horton Watkins (153).
Rock Bridge earned the team title for Class 2 with 289 points ahead of Lafayette (Wildwood)'s 235. Hickman finished third with 212 points, followed by Francis Howell (178.5) and Marquette (156).
Class 1
The first record came in the 200 medley relay when Glendale's Maddie Duncan (28.15), Danielle Robinson (30.38), Audrey Mace (27.04) and Ashley Baldwin (24.20) set a new Class 1 mark with a time of 1:49.77. The quartet of Baldwin (53.07), Samm Rathjen (55.01), Jessi Hicks (55.92) and Duncan (54.12) also broke the 400 free relay record in 3:38.12.
Incarnate Word's Ellie Wehrmann stopped the clock in 1:51.01 in the 200 free, also getting under the previous Class 1 record. She etched her name in the record book later that day too, this time in the 100 free (51.73). Parkway Central's Abigail Levine also set a new mark in the 100 breast, finishing in 1:05.14 for the win.
St. Charles' Autumn Looney had a record-setting performance in the 100 fly. The junior dominated the field, touching the wall in 54.99 for a new Class 1 record. She also won the 50 free (23.73) as the only swimmer under the 24-second barrier.
St. Joseph's Academy's Maddie Hernandez (24.11), Ally Duggan (25.79), Emmi Mattern (25.39) and Annie Kreikemeier (24.72) combined for the victory in the 200 free relay, setting a new record in 1:40.01.
Lutheran St. Charles' Andrea Rogers won a close 200 IM, out-touching Kreikemeier (2:10.90) for the win in 2:10.34.Marshall's Allison Weber earned the gold medal in the 500 free, posting a final time of 5:05.41. She also finished second in the 200 free (1:52.80).
Summit Prep's Molly Moore, who set a new 100 back record during prelims, finished first at finals with a time of 54.77. Westminster Christian Academy's Margo O'Meara dominated the 1-meter diving, winning with a final score of 499.80.
Class 2
Lafayette's Franceska Petrosino set a new Class 2 record in two different events while earning the gold. In the 200 free, the senior finished with a final time of 1:50.37 and posted a 50.82 in the 100 free. Petrosino (51.20) teamed up with Cate Behl (52.76), Delaney Thomas (52.80) and Claire Vanbiljon (52.89) to break the old Class 2 400 free relay record in 3:29.65.
Rock Bridge's Nicole Williams won the 200 IM by nearly four seconds to set a new record in 2:03.43 and also set a a Class 2 mark in the 100 breast (1:02.19). Cor Jesu Academy's Karisa Franz cruised to first in the 100 fly (54.36) and 100 back (56.49), setting new Class 2 marks in both races.
Francis Howell's Natalie Nguyen (24.81), Madison Nguyen (24.59), Reagan Cathcart (23.55) and Emma Brabham (23.37) swam a 1:36.32 in the 200 free relay to put their names in the record book. Parkway South's Kirsten Votava sprinted her way to the gold and a new Class 2 record in the 50 free, stopping the clock in 23.45.
Rock Bridge's Ellie Zweifel (27.06), Williams (28.46), Piper Osman (26.45) and Mara Manion (24.39) combined to win the 200 medley relay in 1:46.36. Hickman's Grace Beahan dominated the 500 free, winning by over six seconds with a time of 5:00.38 and set a new Class 2 mark during prelims in 4:59.80. Lafayette's Elle Christie dove to first on the 1-meter board, posting a final score of 451.60.