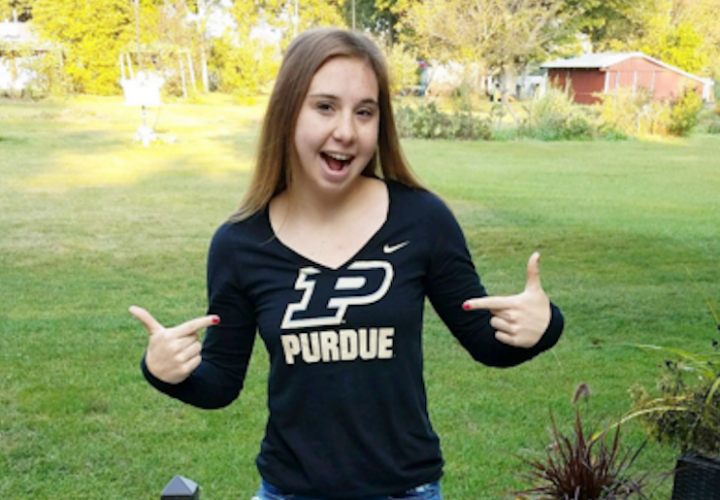 Photo Courtesy: Sydnee Emerson (Twitter)
Agon is the proud sponsor of all high school coverage (recruiting, results, state championships, etc.) on SwimmingWorld.com. For more information about Agon, visit their website AgonSwim.com.
To report a college commitment, email HS@swimmingworld.com. Join Swimming World's Watch List
NEW COMMIT: Indiana's own Sydnee Emerson has given the Purdue women their second verbal commitment for the Class of 2022. She'll dive in for the Boilermakers next fall along with Tessa Wrightson.
Emerson swims for Northridge Area Swimming Association. The USA Swimming Scholastic All-American is a senior at Northridge High School.
Her top times are:
200 IM – 2:02.91
400 IM – 4:22.08
100 breast – 1:04.53
200 breast – 2:22.11
At Indiana's 2017 High School state championship Emerson finished tenth in the 200 IM and the 100 fly. Last year the Boilermakers had a strong IM group, putting four women into the Big Ten 200 IM C final, including Taite Kitchel (2:00.03), Meagan Lim (2:00.08), Emmy Rawson (2:00.09), and Alexandra Clarke (2:00.79). These women are surely shooting to be under the two minute barrier, a marker Emerson is nearing.
She wrote on Twitter,
"Extremely blessed to say that I have verbally committed to swim next year at Purdue! BOILER UP"