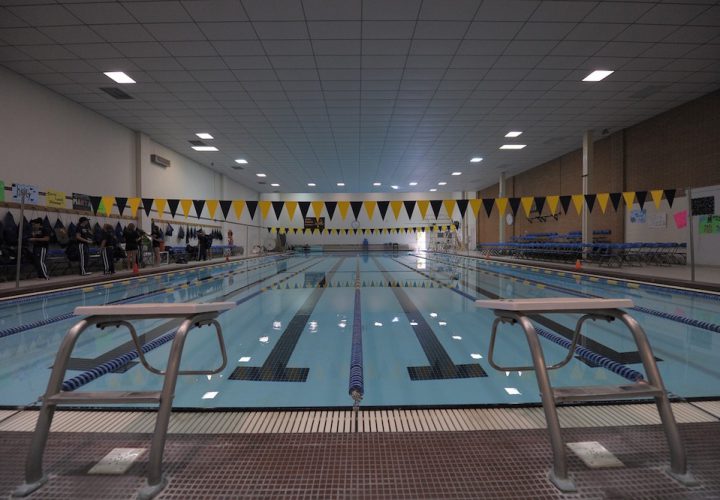 Photo Courtesy: University of Northern Colorado Athletics
Kevin Polansky, a local legend in the Loveland, Colorado area, died at a masters swim practice over the weekend in Loveland.
He was treated with CPR until an ambulance arrived after he stopped at the end of the pool during a workout and became unresponsive, according to multiple news outlets. He was transported to Medical Center of the Rockies in Loveland where he died. His cause of death has not been released.
Polansky founded Loveland Masters Swimming in 1978, just shortly after US Masters Swimming was created in 1970. He was also a longtime coach for the Loveland High School team. He was Colorado High School Coach of the Year four times during his tenure as head coach. Polansky was also a successful masters swimmer, where he held multiple national-level Masters records.
"He was a wonderful coach," said Bonnie McDermid, a parent of two that swam under Polansky. "He cared about kids. He just went that extra mile," she told The Coloradoan.
Polansky was a big fixture on the NCAA Division II scene and the NAIA national championships, where he was the PA announcer for multiple NCAA Division II national championships and NAIA nationals, as well as an official at many competitions from multiple levels.
"He's going to be missed," Loveland HS principal Todd Ball told the Loveland Reporter-Herald. "He's part of the history of Loveland swimming." Ball swam for Polansky in high school.
Polansky was practicing with the Loveland Masters Swim Club at the time of his death on Saturday morning. A member of the group told the Fort Collins Coloradoan that Polansky had recently told several friends that he felt when it was his time to die, it would be in the water.
— CBS Denver and The Coloradoan contributed to this report.