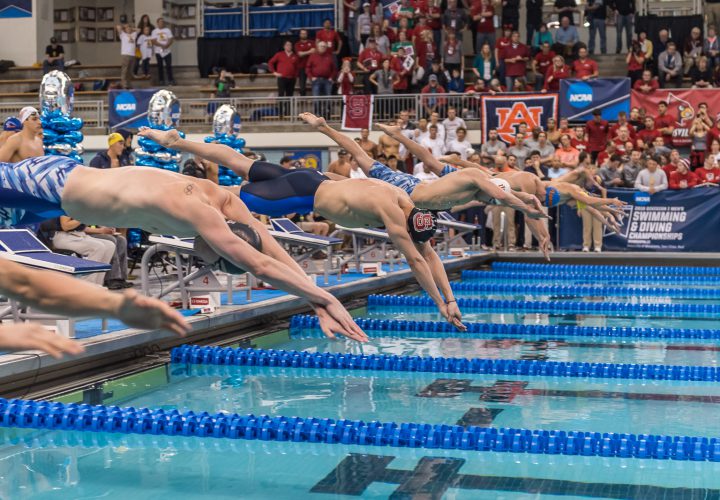 Photo Courtesy: Peter H. Bick
Editorial content for the 2018 NCAA DI Championship coverage is sponsored by TritonWear. Visit TritonWear.com for more information on our sponsor. For full Swimming World coverage, check event coverage page.
The 800 freestyle relay is over, which means it is time for the first full day of the NCAA Division I Men's Swimming & Diving Championship in Minneapolis.
After winning the opening 800 free relay, the NC State Wolfpack will be seeded first in the 200 free relay on Thursday.
Michigan's Felix Aubock has the top seed in the 500 freestyle. Auburn freshman Hugo Gonzalez has the top seed in the 200 IM.
Florida's Caeleb Dressel has the top spot in the 50 free at 18.66.
Indiana, led by Blake Pieroni who led off the 800 free relay by becoming the first man ever under 1:30 in the 200 free, has the top seed in the 400 medley relay.