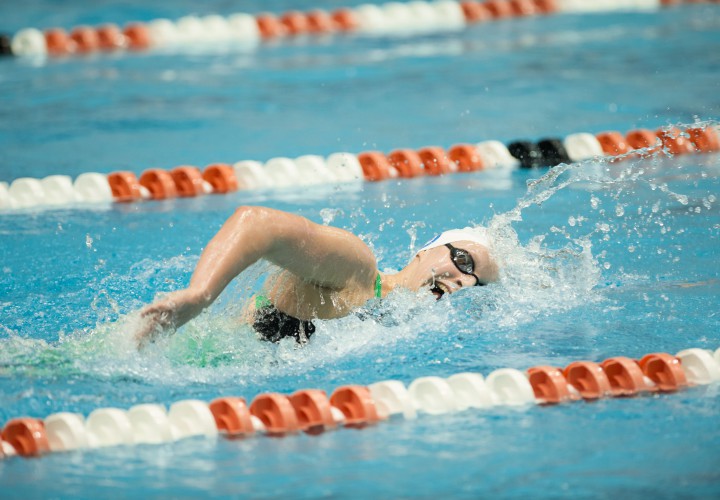 GERMANTOWN, Maryland, February 8. A day after wowing the world with a stunning American record in the 500-yard freestyle, Katie Ledecky downed another national standard at the D.C. Metro high school championships. This time it was in the 200 freestyle.
Ledecky's time of 1:42.38 took down a tough Dagny Knutson overall national high school record, which had stood at 1:42.81 since 2008. Incidentally, Ledecky's swim is also the independent high school record, so Knutson's time remains as the national public school record.
After an amazing 4:28.71 in yesterday's 500, the swimming community had hopes for another big swim in the 200 free, particularly Megan Romano's American record of 1:41.21. Though off her lifetime best of 1:42.03 from last December's USA Swimming nationals, it is now the fastest ever swum in a high school competition.
Ledecky's splits:
24.21
50.12 (25.91)
1:16.34 (26.22)
1:42.38 (26.04)
Ledecky will race in the 500 free finals later in the session and challenge her prelim swim.
National Records for High School Are Pending Application Verification With NISCA