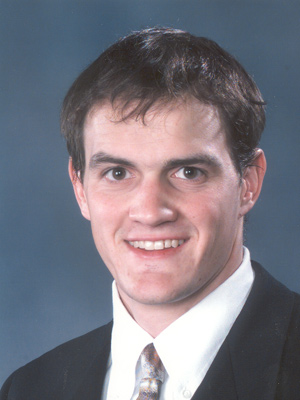 By Dave Denniston
After flying to Kansas then Connecticut and back again this weekend, I have to admit my enthusiasm for "Motivational Mondays" is waning. (Yeah, already!). I don't know what it is about a crying baby and a big fat slob leaning on me for six hours that drains the positive out of me, but when I came home last night the last thing I wanted to do was write about some kind of motivational hoopla.
What struck me on the ride home from the Airport was that my attitude hasn't been this way since before my accident, and it was in my best interest to snap out of it. Not only did I need to snap out of it, I needed to find the enthusiasm I had for this column that I had last week when I started it.
Then I remembered Stacianna Stitts Winfield and the way she used to come to every workout full of enthusiasm and excitement. Most of the swimming community knows Stacianna. She has inspired so many people with her story about losing her hair to Alopecia and choosing not to wear a wig, but be who she is every day without hair. Anyone who has ever seen her swim breaststroke watches with mouths open amazed at how perfect and effortless she makes that tricky stroke look. After spending five minutes with Stacianna you forget that she doesn't have hair, and become mesmerized by the gleam in her eyes.
There are only a few people who know what it is like to train with her on a daily basis. I am one of those fortunate people. Stace came to every workout with excitement and enthusiasm matched by no one. Her excitement is not phony, like a perky preppy cheerleader who just got a new puppy and is carrying it around in a thousand dollar doggie tote bag, but rather very genuine and sincere. When she cheers it is because she really cares. Her clapping has a purpose to it beyond making noise. Stacianna has the ability to bring excitement to everything she does, and it rubs off on the people around her. Furthermore, her enthusiasm produces intensity and tenacity in workouts that has made her one of the greatest breaststrokers of all-time.
And so that is the thought for today: no matter how tedious, monotonous or boring your job or situation is there is a way to make it exciting. When something is exciting and you have enthusiasm for it, you do a better job and enjoy that job even more. You become much more industrious with enthusiasm. Unfortunately I can't send Stace to you to give you a high five and a big smile. (Sometimes I wish I could fly her out to me for one of those high fives). But you can find that excitement around you somewhere, just look for it.
Have a Happy Monday everyone!