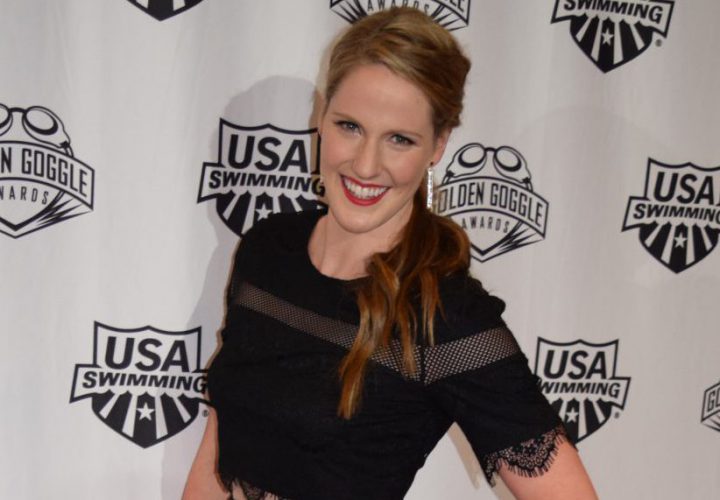 Photo Courtesy: Annie Grevers

Editorial Coverage Sponsored By FINIS
In a list headlined by Steph Curry of the Golden State Warriors, Missy Franklin (9) and Katie Ledecky (15) each were featured within the top 15 of the 50 Most Marketable Sports Stars by SportsPro.
That's a slight drop for Franklin, who is down from #4 in 2015. However, SportsPro states that Franklin is the most likely U.S. Olympian to move into more marketable opportunities beyond the 2106 Rio Olympics due to her "media-friendly image."
Ledecky, who is still maintaining her amateur status, made a huge entry to the list at #15.  The article states that Ledecky has foregone between $3-5 million in endorsement opportunities thus far.
SportsPro: The World's 50 Most Marketable Athletes 2016 – the top ten
Stephen Curry – Basketball, USA
Paul Pogba – Soccer, France
Virat Kohli – Cricket, India
Jordan Spieth – Golf, USA
Anthony Joshua – Boxing, UK
Kei Nishikori – Tennis, Japan
Lydia Ko – Golf, New Zealand
Neymar – Soccer, Brazil
Missy Franklin – Swimming, USA
Mikaela Shiffrin – Skiing, USA
Missy Franklin has been part of the collective sporting consciousness for so long that it is slightly astonishing to think that she is still only 21. After breaking through in such breathtaking fashion at the London Olympics four years ago while still in high school, taking four gold medals, she became the most in-demand Olympian for years.

Her decision to continue at college level cost her, according some industry analysts, between US$2 million and US$5 million in earnings. But it also ramped up the anticipation and, thanks to some canny manoeuvring from Mark Ervin, the agent she personally chose to work with at WME|IMG on turning pro last year, put her in an even stronger position to capitalise on her position as the face of Team USA at this summer's Olympic Games.

In the last 12 months Franklin has signed major long-term deals with Speedo, Wheaties and GoPro, been included in the 'Team Visa' Olympic campaign, and featured in one-off promotions for the likes of United Airlines and Minute Maid. It is an impressive list and one that is almost certain to grow, along with her medal collection, after Rio.

Swimming itself may be a niche sport, at least compared to other disciplines in this top ten. But Franklin's clean-cut, media-friendly image, her incredible athletic talents, and her keen business sense give her every chance of becoming the most visible Olympic athlete in the most successful Olympic nation of all time.
The heir apparent to Missy Franklin, or the Ryan Lochte to Franklin's Michael Phelps?

Katie Ledecky first came to prominence as a 15-year-old, when she unexpectedly won the 800m freestyle final at the 2012 Olympic Games. London was, however, the tip of a garlanded iceberg and since then Ledecky has won an extraordinary nine world championship gold medals as well as six Pan-Pacific Championship titles – all of her international medals to date have been gold.

Ledecky, now 19, is the holder of the top eight women's 800m freestyle performances in history, and has posted times fast enough to qualify for men's competition in some events at the 2016 Olympics. She has deferred her enrolment to the prestigious Stanford University in order to train for Rio. Still, like her Team USA colleague Franklin, Ledecky's education and desire to represent her school has meant that she must remain an amateur – a decision that has forced her to forego 'around US$3 million to US$5 million in endorsement opportunities', according to SportsBusiness Daily.

A swimmer's commercial cycle is dictated by the Olympics and 20-year-old Franklin, who has now left Berkley to turn professional, will likely profit as a consequence of Ledecky's continued amateur status. Nevertheless, if Ledecky's potential is turned into more Olympic gold she can fully expect her share as she follows her illustrious compatriot on the professional path to the 2020 Games.