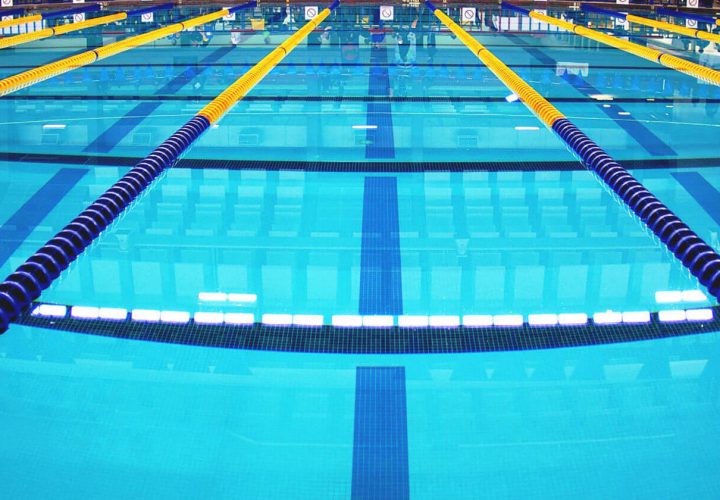 Despite being diagnosed with bowel cancer in the middle of her training, swim instructor Lesley Wilde-Griffiths brought home four top-six finishes at the 2017 European Masters Championships.
After six months of chemotherapy and two months of radiotherapy, Wilde-Griffiths was determined to get back in the water, a place she could not touch in her eight-month recovery period.
If she had gotten in the pool or even gone to work, her immune system would have been compromised, putting her health at an even further risk. So when the time was right, she continued her training for the upcoming Championships in London.
But just because she could not physically be in the water did not mean she was not planning her comeback each day. While in chemotherapy, she rounded up 1980 Moscow Olympic silver medalists Margie Kelly and June Croft to be her relay teammates.
"I asked my swimming friends if they would support me, and as soon as I was able, I was back in the pool again. We've swam together as a relay team before a few years back but this time, they really helped me keep my focus," Wilde-Griffiths told the Daily Post.
At the meet, they combined under the name Lesley's Ladies for a bronze-medal performance in the 200 medley relay. Individually, the 56-year-old came in sixth in the 200 IM and 200 back, as well as fourth in the 100 back. She explained that her success was a celebration of getting over the cancer:
"So many people are scared their lives will change forever," she said. "It is a learning curve but it doesn't stop me – I teach swimming, aqua zumba, aqua pole and still run my Mermaid Swim School. Prior to getting ill, I was in training for the European championships.I didn't think I was going to win any medals as the journey back to recovery is a long one, but I needed a goal to get me through my chemo and keep me focused on getting better."
While her efforts were an incredible personal accomplishment, her relay team also raised £1,200 (~$1,400 USD) for Macmillan Cancer Support.
"I achieved more than I could've hoped, given the circumstances. Some people might say it's best to win, but for me, I'm just happy to be in the water again," Wilde-Griffiths said.
The Daily Post UK contributed to this report.