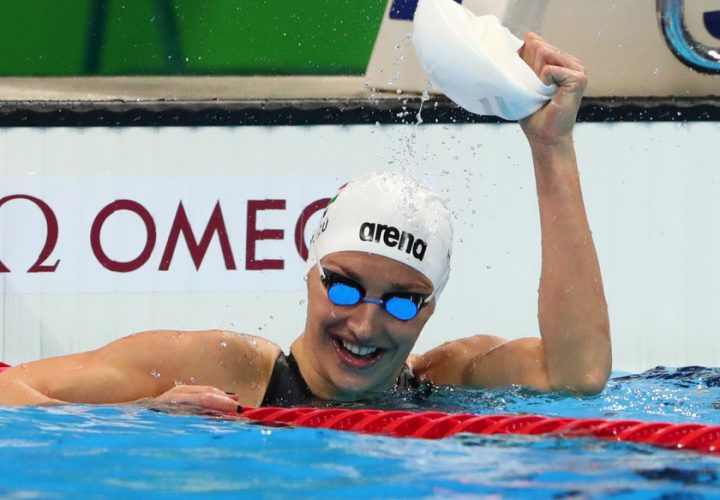 Photo Courtesy: Rob Schumacher-USA TODAY Sports

Editorial Coverage Sponsored By FINIS
Women's 100 Back FINAL:
It was a tight battle from the very start of the women's 100 back with Canada's Kylie Masse posting the fastest reaction time of the bunch. Just like last night, the biggest rivalry in the pool existed between Hungary's Katinka Hosszu and the USA's Kathleen Baker. 
Baker led the competition throughout the first 75 meters, but a strong final 25 meters propelled Hosszu to the wall. Hosszu claimed her second gold of the meet with a final time of 58.45 over Baker's 58.75.
Masse and China's Fu Yuanhui battled to the finish posting matching times of 58.76 to tie for the bronze medal.
Denmark's Mie Nielsen took fifth overall with a time of 58.80, while the USA's Olivia Smoliga moved up to sixth with a 58.95.
The Australian duo of Emily Seebohm (59.19) and Madison Wilson (59.23) were seventh and eighth rsspectively.
Click here to view full results from day three finals.