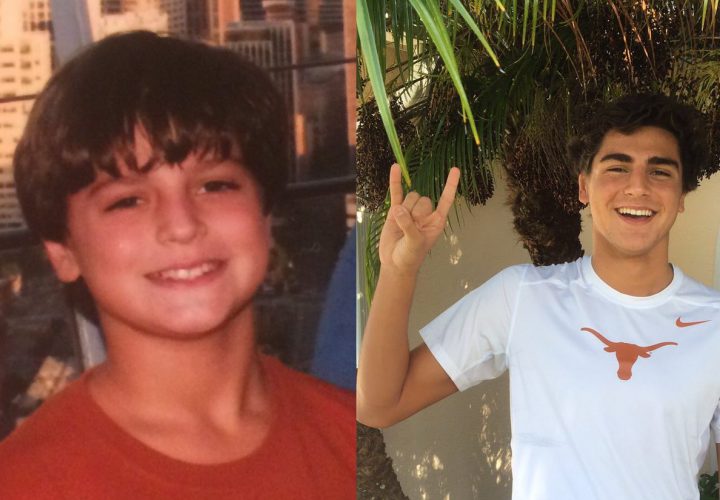 Photo Courtesy: Austin Katz Twitter, @katz_austin
Agon is the proud sponsor of all high school coverage (recruiting, results, state championships, etc.) on SwimmingWorld.com. For more information about Agon, visit their website AgonSwim.com.
Junior National Team member Austin Katz gave a big "hook-em horns!" to the University of Texas as he gave his verbal commitment to swim for them beginning with the 2017-18 season.
Katz, a strong backstroker, made the announcement via his twitter account.
A native of Sarasota, FL, Katz swims for both the Sarasota YMCA Sharks and Riverview High School. At last year's FHSAA 4A Championship he took home first place in both the 200-yard free (1:37.02) and 100-yard back (47.92).
Katz continued his strong performances into the long course season where he finished fifth in the 200-meter back, fifteenth in the 100-meter back, and 51st in the 200-meter free at the 2016 U.S. Olympic Swimming Trials.
Katz's best times in SCY/LCM:
50 Free: 21.04/24.07
100 Free: 44.89/52.02
200 Free: 1:36.67/1:51.39
500/400 Free: 4:27.24/3:59.17
50 Back: 22.68/27.78
100 Back: 47.23/55.41
200 Back: 1:41.48/1:57.20
The versatile Katz will join Chris Yeager and Luke Bowman as a member of Texas' class of 2021.
To report a college commitment email HS@swimmingworld.com.