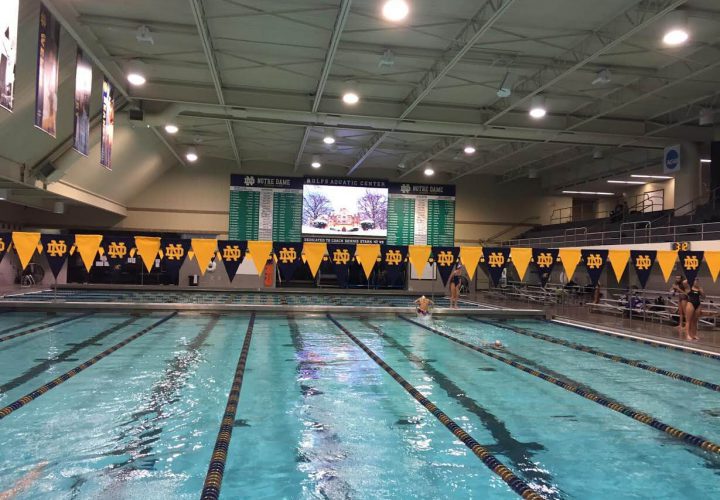 Photo Courtesy: Ide Takahisa
Agon is the proud sponsor of all high school coverage (recruiting, results, state championships, etc.) on SwimmingWorld.com. For more information about Agon, visit their website AgonSwim.com.
To report a college commitment, email HS@swimmingworld.com. Join Swimming World's Watch List
NEW COMMIT: Josh Bottelberghe has verbally committed to swim for the University of Notre Dame. Bottelberghe swims for Oregon's Portland Aquatic Club. He will be a senior at Columbia River High School (in Vancouver, Washington) this fall.
In the statement made on his CollegeSwimming profile he wrote,
"Notre Dame inspires athletes to be the best they can be in and out of the pool. At Notre Dame, working hard is strengthened by working smart to efficiently develop well-rounded athletes. The supportive coaching staff is eager to help their athletes achieve their goals and with a beautiful and welcoming campus, it felt like home. I believe Notre Dame swimming has a very bright future, and I am more than excited to be a part of it. GO IRISH!"
Bottelberghe's top times are:
100 Breast 54.59
200 Breast 1:58.78
400 IM 3:54.72
200 Free 1:39.87
He is the defending Washington High School 2A State Champion in the 200 freestyle and the 100 breaststroke.
Max Miranda is also verbally committed to the Fighting Irish's Class of 2022.