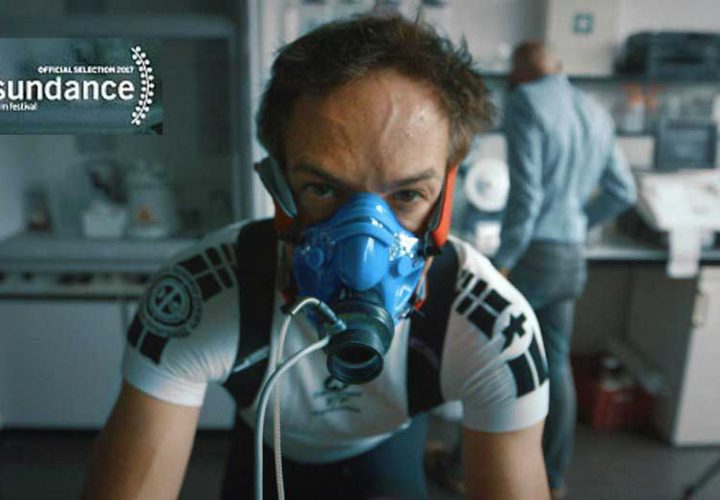 The Netflix documentary film ICARUS by Bryan Fogel and Dan Cogan that helped to expose the widespread Russian institutionalized doping scandal won an Academy Award for "Best Documentary" on Sunday night in Los Angeles, California. Swimming World reviewed the film back in 2017, and reported as it was selected as one of 15 to advance to the "Best Documentary" category before it was officially nominated in late January. You can see Fogel and Cogan's acceptance speech below:
Fogel also called out the head of the International Olympic Committee (IOC) in their interview immediately following the acceptance of their award, saying "Thomas Bach needs to resign." They went on to call him a "crook" and the IOC's punishment of Russia a "slap on the wrist." The IOC officially lifted their suspension of the Russian Olympic Committee last week following the conclusion of the 2018 Winter Olympics despite two Russian athletes failing doping tests during the competition. You can see the full interview following receiving the award below:
The documentary, which started with Fogel trying to prove how easy it is to beat doping tests by doping himself, quickly grew in scale when the former director of the Moscow anti-doping lab, Dr. Grigory Rodchenkov, opened up about Russia's systematic doping operations over the last several decades.
Rodchenkov's information helped to expose how more than 1,000 athletes over 30 different sports were involved in Russia's doping program. These revelations were also part of the impetus for the suspending of Russia's track & field team from the 2016 Rio Olympics and ruling more than 111 winter athletes ineligible for the most recent Winter Olympics in Pyeongchang. The Russian Olympic Committee was also suspended from participating in the most recent Winter Olympics, with invited select athletes invited to compete as "Olympic Athletes from Russia." You can see the trailer for the film here.
ESPN contributed to this report.