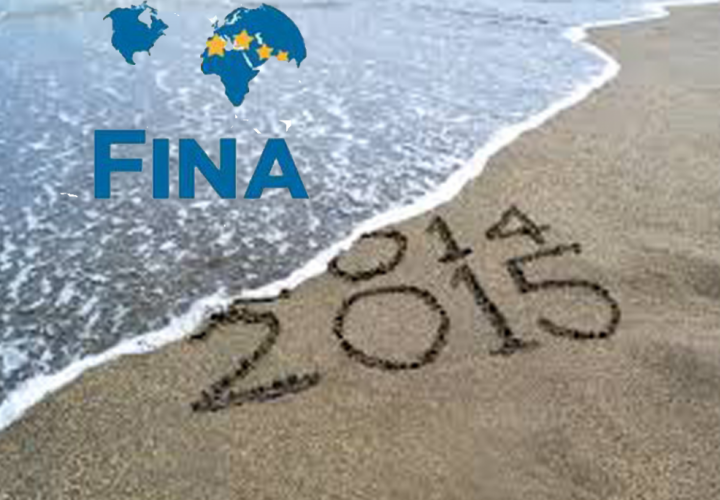 Coverage of the 2015 FINA World Championships is sponsored by Wylas Timing. Visit our coverage page for more.
House of FINA Rests on Shifting Sands 
Swimming governance has reached a watershed. The World Championships will soon unfold in Kazan, Russia against a backdrop of schism in the pool and of uproar in world sport. Author Craig Lord, an owner and writer for SwimVortex.com, delicately presents statistics about the finances of FINA, political foreshadowing, and ignored calls for answers to some of the sports most important questions and inquiries. With crafty speculation and a sidebar of 10 unmistakable truths, Lord is able to poignantly put in words the concern surrounding the gray areas of politics in the sport of swimming.
Get your copy of the July 2015 Issue of Swimming World Magazine now!
Check out the inside Swimming World video:

Not a subscriber? Swimming World Magazine Subscription gives you unlimited access to all online content on SwimmingWorldMagazine.com and access to all of the back issues of Swimming World Magazine dating back to 1960! Purchase your Total Access Subscription TODAY!
JULY TABLE OF CONTENTS:
FEATURES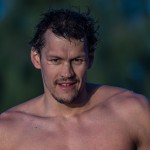 012 SWIMMING'S "ORPHAN" FINDS HOME IN SERBIA
by Annie Grevers
Russian-born Arkady Vyatchanin has endured quite an interesting journey since capturing the Olympic bronze medal in the 200 backstroke at Beijing in 2008. After a disappointing London Games in 2012 and a series of disagreements with the Russian Swimming Federation, the 31-year-old will start a new chapter in his swimming career by representing Serbia internationally.
016 TAKING IT OUT FAST
by George Block
Part III in a continuing series on saving scholarship swimming focuses on what is being done by the College Swimming Coaches Association and discusses common issues and fund raising. It also suggests ways of what we can do to help solve the problem.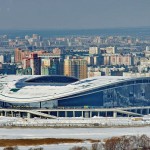 026 SETTING THE STAGE
by Jeff Commings
Swimming's main stage is reserved for the 2016 Olympic Games, but this summer's World Championships in Kazan, Russia could show who will be ready to command the spotlight next year in Rio de Janeiro.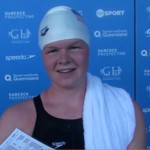 031 YOUNG SWIMMERS ON THE RISE
by Annie Grevers
Seventeen-year-olds Becca Mann and Mark Jurek seem to have all the necessary skills to take their swimming to the next level.
034 OPPORTUNITY TO FAIL IN A SAFE ENVIRONMENT
by Michael J. Stott
With the ever-changing expectations and limitations put on today's swim coach, Swimming World asked some experienced coaches in the United States their thoughts about "tough love" and coaching.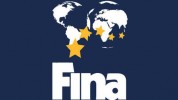 037 HOUSE OF FINA RESTS ON SHIFTING SANDS
by Craig Lord
Swimming governance has reached a watershed. The World Championships will soon unfold in Kazan, Russia against a backdrop of schism in the pool and scandal in world sport.
COACHING
010 LESSONS WITH THE LEGENDS: JIM STEEN
by Michael J. Stott
019 PAVING THE WAY
by Michael J. Stott
Success (or failure) of a taper depends largely upon the previous quality of work. Coaches of three USA Swimming club teams share how they taper their age group and senior swimmers.
022 SWIMMING TECHNIQUE MISCONCEPTIONS: HULL LENGTH
by Rod Havriluk
A common technique misconception is that maintaining the entry arm straight in front of the body on freestyle can increase a swimmer's body length. Actually, the hull length of a ship (or swimmer's body) is determined by the length of the body at the surface. While a longer hull has an advantage, a submerged arm does nothing to increase hull length.
041 Q&A WITH COACH TED KNAPP
by Michael J. Stott
042 HOW THEY TRAIN EUGENE GODSOE
by Michael J. Stott
TRAINING
044 DRYSIDE TRAINING: SO YOU WANT MORE POWER?
by J.R. Rosania
JUNIOR SWIMMER
024 GOLDMINDS: G.O.T. TRAINING?
by Wayne Goldsmith
Goal-Oriented Training (G.O.T.) challenges swimmers to achieve specific performance related goals in every training activity. The volume of training is not determined by adherence to a pre-determined training plan, but by the swimmer's commitment, effort and level of engagement.
COLUMNS
045 UP & COMERS
008 A Voice for the Sport
040 DADS ON DECK
046 Gutter Talk
048 Parting Shot