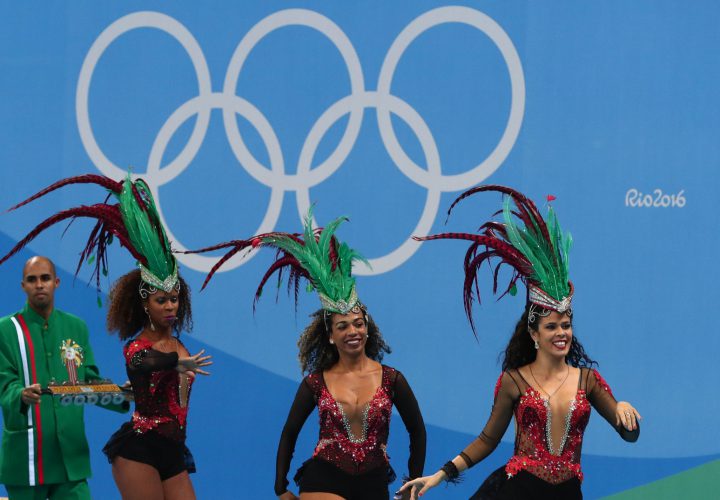 Photo Courtesy: Rob Schumacher-USA TODAY Sports

Editorial Coverage Sponsored By FINIS
The final night of Olympic swimming is here and medals will be awarded in all four contested events.
Heat sheets are available here. Check out Swimming World's predictions here.
Pernille Blume of Denmark has lead the women's 50 freestyle since prelims. The 24.23 she posted then is the fifth best time in the world this year. Cate Campbell holds the world's fastest time this year, and the Australian will be sprinting for redemption, after being upset and finishing off the podium in the 100 freestyle earlier this week. Olympic record holder Ranomi Kromowidjojo of the Netherlands will also swim in a center lane tonight.
Defending gold medalist Sun Yang of China did not make tonight's final of the men's 1500. That puts Gregorio Paltrinieri in the center lane. The Italian has swum the world leading time, a 14:34.04 which also puts him as the all time second fastest swimmer in the event.
The United States enters as the heavy favorite in the women's 4×100 medley relay after leading the prelims with an entirely different group than will race tonight. The Americans are flanked by the teams from Canada and Denmark.
In the center of the men's 4×100 medley relay will be the team from Great Britain. Adam Peaty, the world record holder in the 100 breaststroke led his team through prelims. With an entirely new team swimming in finals than raced in prelims, the world record holding United States will look to defend gold.
Scheduled Events:
Women's 50 Freestyle
Men's 1500 Freestyle
Women's 4×100 Medley Relay
Men's 4×100 Medley Relay