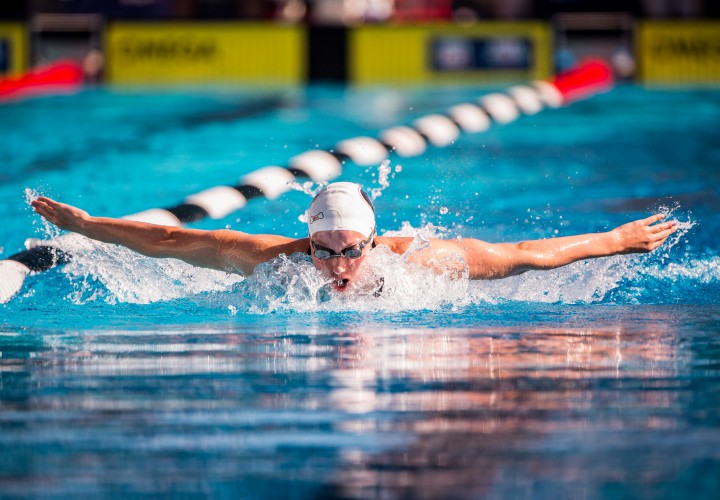 Photo Courtesy: Peter Bick
Hali Flickinger gutted out a 2:07.59 en route to winning tonight's 200-meter fly finals at USA Nationals. Flickinger dropped 1.21 seconds from her prelims swim to recapture her spot atop the event. Flickinger outlasted Cassidy Bayer who finished a close second in 2:08.03. Bayer held the lead early, until Flickinger seized the race on the final 100 meters.
Flickinger: 28.29/31.80/33.23/33.64
Bayer: 28.40/32.12/33.52/33.99
Flickinger's time now places her tenth-fastest in the world. Kelso Worrell finished first in prelims, but decided to scratch from the event. Christina Bechtel took advantage of Worrell's absence to vault into the top three with her 2:09.20. Alys Margaret Thomas followed Bechtel with a 2:09.59.
Katherine Mills registered fifth in 2:09.59, while Hannah Kukurugya (2:12.13), Victoria Edwards (2:12.49), and Lauren Case (2:13.45) closed out the championship final.
2015 USA Swimming Long Course Summer Nationals: Live Results – Results