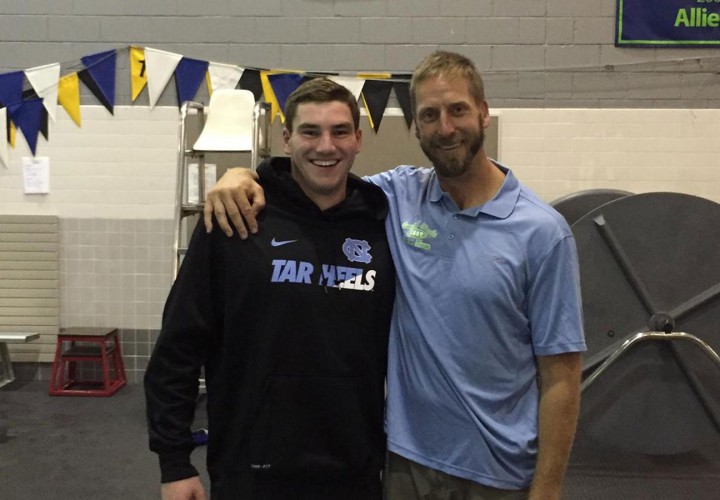 Photo Courtesy: Stu Kukla/Twitter
Agon is the proud sponsor of all high school coverage (recruiting, results, state championships, etc.) on SwimmingWorld.com. For more information about Agon, visit their website AgonSwim.com.
USA Swimming national junior team member Greg Brocato made his intentions known to attend the University of North Carolina next fall, giving the Tar Heels a strong addition to the butterfly squad.
Brocato made the junior team in the 100 butterfly, thanks to a 53.50 at the summer nationals that placed second in the C final. Brocato's lifetime best in the short course yards 100 fly is 48.37 from last December's Tom Dolan Invitational while representing Central Bucks Swim Team.
Brocato also has potential in the 100 freestyle with a 43.91 lifetime best. That time would put him inside the top 10 all time at UNC, and his fly would be just outside the top 10. Last season, Brocato's times would have been among the top five on the team in the 100 fly and 100 free.
Look for Brocato to make an impact in the 50 and 200 freestyles as well. He's on the cusp of breaking 20 seconds in the 50 free with a 20.09 lifetime best and a 1:37.71 in the 200 free to his credit.
Though Brocato made his mark nationally in the 100 fly, he's achieved some accolades locally through his freestyle. He's the reigning 50 freestyle Pennsylvania high school champion in Division AAA for La Salle College, and was second in the 100 free.