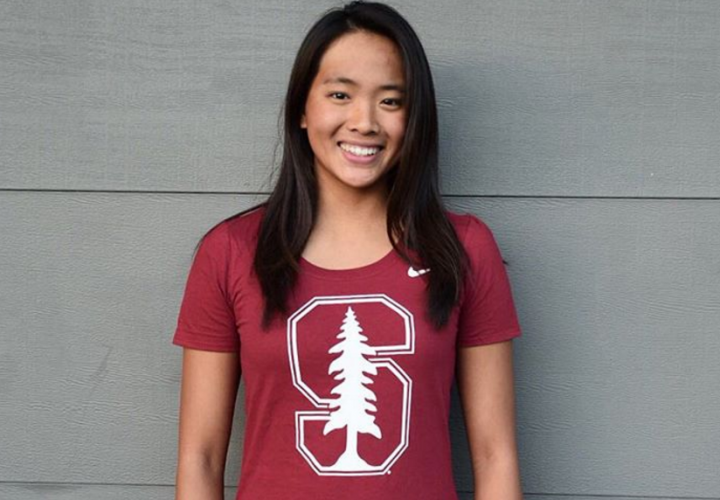 Photo Courtesy: Grace Zhao (Instagram)
Agon is the proud sponsor of all high school coverage (recruiting, results, state championships, etc.) on SwimmingWorld.com. For more information about Agon, visit their website AgonSwim.com.
Before the Stanford women secured the commitments of three high-profile recruits in the span of two hours Monday night, Greg Meehan already had Grace Zhao's verbal locked up.
Zhao will not have to travel very far for college, as she currently trains at Palo Alto Stanford Aquatics and attends Palo Alto High School. She announced her verbal in an Instagram post Sunday.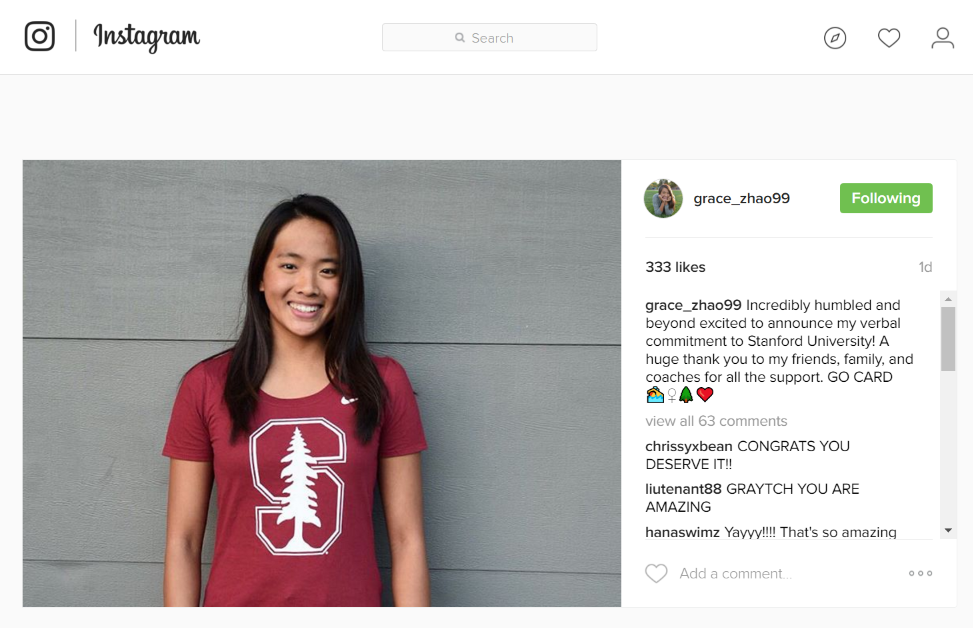 Zhao specializes in breaststroke, with best times of 1:00.65 in the 100-yard breast and 2:09.23 in the 200. Both times would have put her just outside of the scoring at last year's NCAA championships. She also has solid times of 2:00.08 in the 200 IM, 22.82 in the 50 free and 55.61 in the 100 back.
Zhao should fill a hole for the Cardinal as their only breaststroke points at NCAAs last year came from the now-graduated Sarah Haase, who was second in the 100 breast and fourth in the 200.
Zhao tied for 40th in the 200 breast at Olympic Trials in 2:32.45 and was 52nd in the 100 breast in 1:10.67. Both swims were lifetime bests.
Zhao, Brooke Forde, Hannah Kukurugya and Ashley Volpenhein will all join the Cardinal squad that does graduate Lia Neal after this season but will bring back Katie Ledecky, Simone Manuel, Ella Eastin, Ally Howe and Janet Hu for next year. Expect to see big things consistently from this squad at the Pac-12 and NCAA levels moving forward.
To report a verbal commitment email HS@swimmingworld.com.