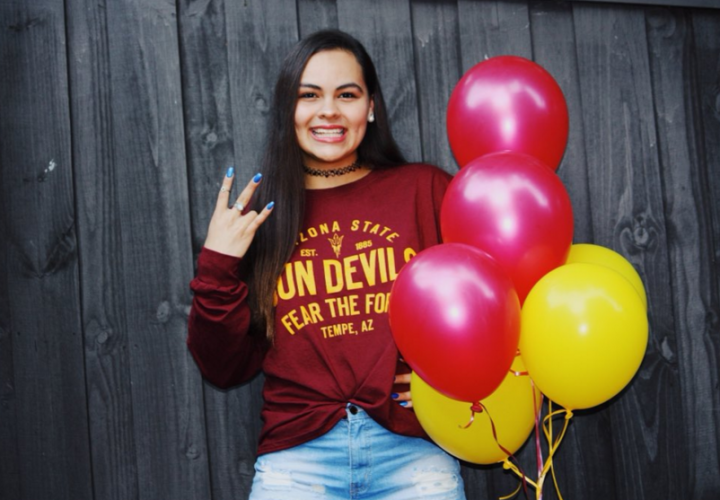 Photo Courtesy: Dynamo Swim Club Twitter (@DynamoSwimClub)
Agon is the proud sponsor of all high school coverage (recruiting, results, state championships, etc.) on SwimmingWorld.com. For more information about Agon, visit their website AgonSwim.com.
To report a college commitment, email HS@swimmingworld.com. Join Swimming World's Watch List
NEW COMMIT: Arizona State University has added their second women's 200 butterflier of the week to the Class of 2023. After National Junior Teamer Lindsay Looney verbally committed, German Junior National Teamer Jade Foelske has given her verbal commitment to the Sun Devils. Foelske lives in Brookhaven, Georgia. She trains with Dynamo Swim Club and is a junior at Chamblee Charter School.
While Foelske pulls in her highest USA Swimming power points score in the 200 butterfly, she's very versatile. Her best SCY times include:
200 Fly 1:56.88
100 Fly 54.08
200 IM 2:01.27
400 IM 4:20.74
100 Breast 1:04.14
200 Breast 2:19.84
200 Free 1:50.04
At Georgia's 4A-5A High School state championships earlier this winter Foelske won the 200 IM (2:01.27) and the 100 fly (54.36).