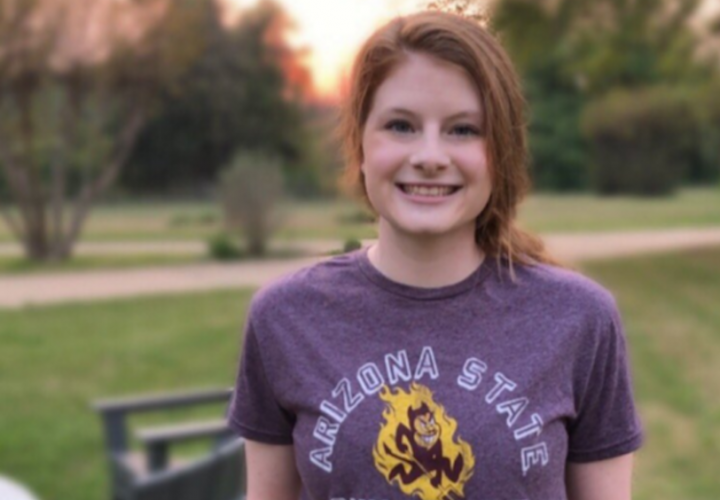 Photo Courtesy: Lindsay Looney (Twitter ) @Looney_LJ
Agon is the proud sponsor of all high school coverage (recruiting, results, state championships, etc.) on SwimmingWorld.com. For more information about Agon, visit their website AgonSwim.com.
To report a college commitment, email HS@swimmingworld.com. Join Swimming World's Watch List
NEW COMMIT: The Arizona State Sun Devils have secured a verbal commitment from high school junior, and USA Swimming National Junior Teamer, Lindsay Looney.
Looney will head to Tempe in the fall of 2019 from Denison, Texas where she is a junior at Denison High School and swims for Metroplex Aquatics. She is a USA Swimming Scholastic All-American as well as a NISCA All-American. At the high school level Looney set the 5A record in the 100 butterfly, posting her lifetime best time.
Looney's top times include:
200 fly 1:57.87
100 Fly 54.40
200 Free 1:48.43
100 Free 50.81
400 IM 4:16.98
200 IM 2:00.54
Looney will arrive a year after Ruby Martin, who will be a member of the Class of 2022. Both girls have been more successful in long course than short course in the 200 fly, posting times sub 2:10, and Martin leads the way in short course. The duo should be great training partners for three years.
Looney shared on Twitter,
"Incredibly excited to announce my verbal commitment to swim and pursue my academic career at Arizona State University!!! I'm thrilled for the opportunity to be a part of @sundevilswimdive"