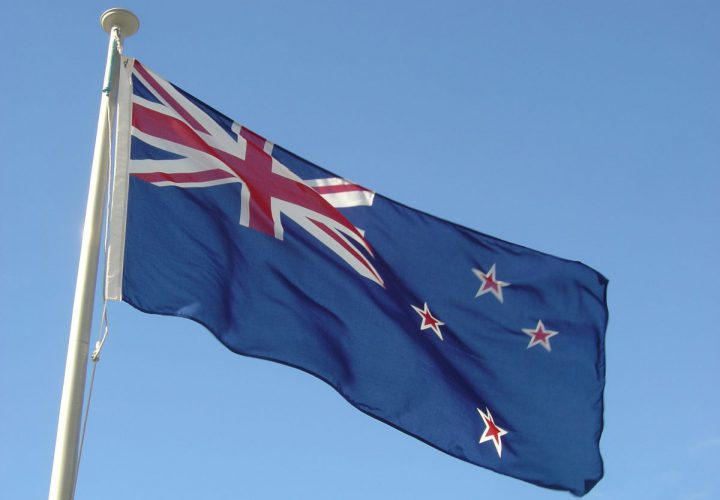 Photo Courtesy: Wikipedia
Editorial content for the Commonwealth Games coverage is sponsored by TritonWear. Visit TritonWear.com for more information on our sponsor. For full Swimming World coverage, check event coverage page.
A knee injury has forced Gabrielle Fa'amausili to withdraw from competing in the women's 4x100m freestyle relay team at the Gold Coast 2018 Commonwealth Games.
Fa'amausili will undergo surgery next month at the completion of the US collegiate season on her left knee to repair her meniscus and reconstruct her torn anterior cruciate ligament (ACL).
"This was a tough decision to make, I understand how much of an amazing opportunity and honour it is to be selected to represent NZ at such a pinnacle meet, however I don't feel like I could represent our country to the best of my ability with the stress of injury on my mind."
Currently a freshman studying at the University of Georgia (UGA) and competing for the college's swim team, Fa'amausili made the tough decision to withdraw with the future in mind.
"I need to sit these games out in order to have a successful freshman year here at UGA and allow time for knee surgery and recovery so I can come back in top form to represent New Zealand at future competitions."
Swimming New Zealand CEO Steve Johns is confident we'll see Fa'amausili back competing for New Zealand.
"I'm hugely disappointed for Gabrielle as she goes through this difficult time but respect the decision that she and her team has made. We wish her all the best with surgery and recovery, and I'm really confident that it won't be too long before we see her representing New Zealand again."
Helena Gasson (who is already selected in the 4x100m medley relay) will replace Fa'amausili on the women's 4x100m freestyle relay team.
The withdrawal brings the number of swimming representatives in the New Zealand Commonwealth Games team to 17.
Press release courtesy of Swimming New Zealand.