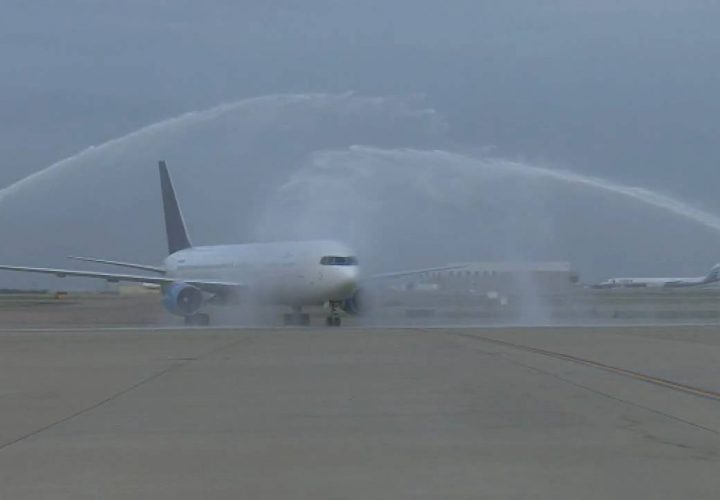 Editorial Coverage Sponsored By FINIS
Numerous American swimmers and coaches, including Michael Phelps, Katie Ledecky, Simone Manuel, Anthony Ervin and 7 other members of the U.S. Olympic swim team that collectively won 33 medals, arrived back in the U.S. early this morning on a United Airlines flight from Rio to Houston. Shortly upon arrival at 5:15 a.m., the plane was sprayed down by firetrucks in celebration of the athletes on board.
Immediately afterwards, Houston-native Simone Manuel was recognized outside of the international arrivals area for her spectacular Olympic Games in which she won two gold and two silver medals.
Hero's welcome for hometown gold medalist @simone_manuel upon returning to @iah from #Rio2016 #SwimUnited #olympics pic.twitter.com/TiaIlCcSNo

— USA Swimming (@USASwimming) August 17, 2016
Simone Manuel says she's ready for @ShipleyDo_Nuts after Rio. Proving you can take the girl out of Texas but… pic.twitter.com/wU0SJGuU6u

— Haley Hernandez (@HaleyKPRC) August 17, 2016