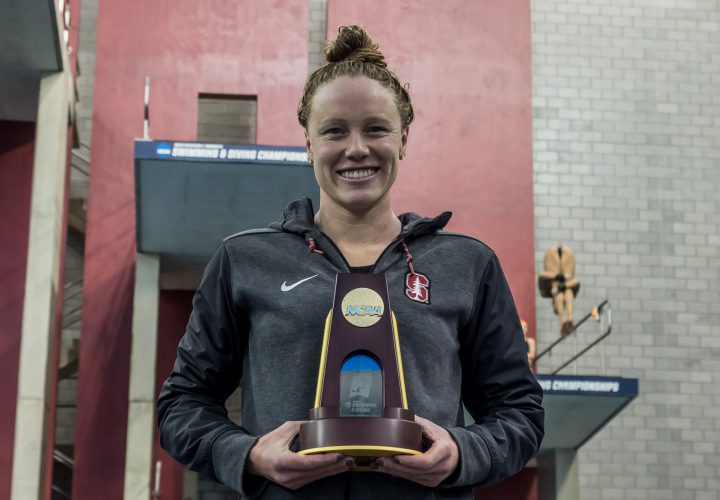 Photo Courtesy: Peter H. Bick
Editorial content for the 2018 NCAA DI Championship coverage is sponsored by TritonWear. Visit TritonWear.com for more information on our sponsor. For full Swimming World coverage, check event coverage page.
Stanford junior Ella Eastin won the CSCAA swimmer of the meet award after winning the 200 IM, 400 IM and the 200 fly, as well as swimming on the winning 800 free and 400 free relays.
Eastin crushed the American and NCAA records in the 200 and 400 IM as the junior has won a total of seven individual NCAA titles in her three years.
The CSCAA swimming coach of the year went to Stanford's Greg Meehan after his team won with 593 points.
The diver of the year was Northwestern's Olivia Rosendahl and her coach Alik Sarkisian won diving coach of the year.
Rosendahl won the platform diving event and was B-final champion in 3-meter and was eighth in the 1-meter final. All of Northwestern's points came from Rosendahl as the team placed 22nd overall.