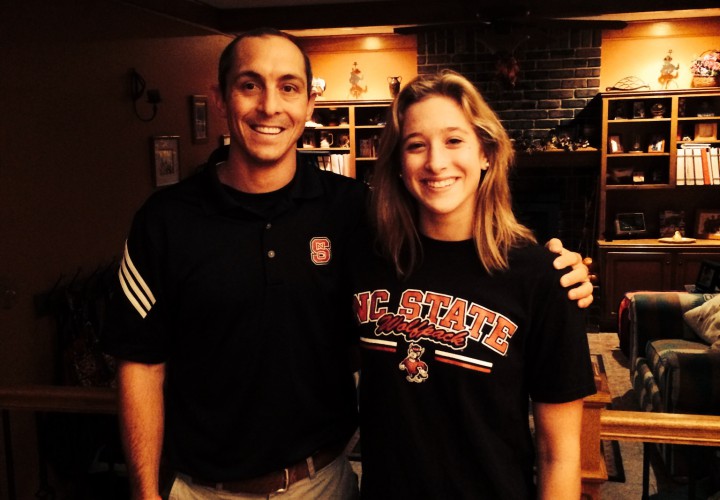 LAWRENCE, Kansas, September 24. TWO-TIME Kansas high school state champion Courtney Caldwell is joining the camp of talented sprinters at North Carolina State next fall, the Lawrence-Free State High School senior announced Tuesday.
"I chose NC State because there is so much positive energy," Caldwell told Swimming World. "The coaching staff is great and very dynamic. The entire team was very welcoming and made me feel as if I was already home. NC State is a rising team, that excites me and I want to help contribute."
Caldwell won the 50 and 100 freestyles at the Kansas high school championships last May, taking the 50 in 23.28 and the 100 in 50.28. Those aren't her best times, however. She swam a 23.09 as a sophomore in the 50 free at the Kansas championships, and a 49.98 in the 100 at the 2013 Oklahoma sectionals.
She has potential in the 100 fly as well, with a 54.76 from this year's sectional meet. She represents Ad Astra Area Aquatics with head coach Patrick Norman.