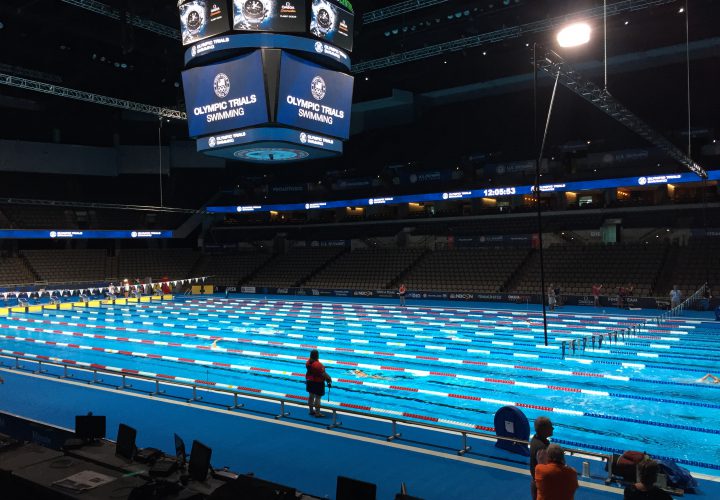 Editorial Coverage provided by

USA Swimming executive director Chuck Wielgus spoke with the media Friday to discuss the third straight Olympic Trials hosted at the CenturyLink Center in Omaha, Neb. Wielgus explains why USA Swimming continues to return to Omaha and details the growth of the meet to the point where all sessions at this year's event have sold out.
He also offered some commentary on some of the big issues the sport has dealt with in recent years, including the ever-present threat of doping and the dormant-but-not-extinct debate on the use of high-tech suits in competition.