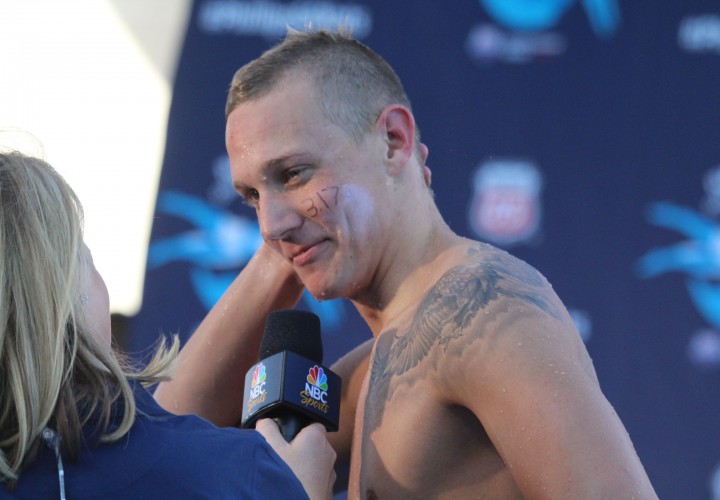 Photo Courtesy: Sue Borst
Caeleb Dressel opened night four of USA Nationals with a scorching win in the men's 100-meter free. Dressel dropped 0.20 from his morning swim to clinch the national title in 48.78. He turned in a 23.33 on the first half of his race and came home with a 25.45. The Florida Gator was yet again the only swimmer in the field under 49 seconds.
Dressel also broke his own National Age Group record which stood at 48.97.
Jack Conger continued his string of successful swimming with a 49.05 silver-medal finish, splitting 23.66 and 25.39. William Copeland earned third with his 49.09. BJ Hornikel touched just outside the top three in 49.40, while Michael Chadwick clocked in at a 49.41. Stanford's David Nolan moved up one spot to take sixth with a 49.54.
Despite leading the race at the 50-meter mark, Cullen Jones fell all the way to seventh in 49.56. Joe Bonk rounded out the championship final with a 49.69.
2015 USA Swimming Long Course Summer Nationals: Live Results – Results