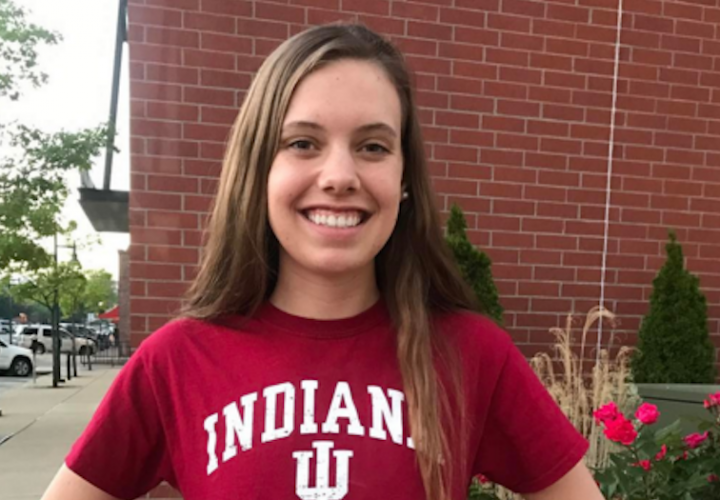 Photo Courtesy: Noelle Peplowski (Instagram)
Agon is the proud sponsor of all high school coverage (recruiting, results, state championships, etc.) on SwimmingWorld.com. For more information about Agon, visit their website AgonSwim.com.
To report a college commitment, email HS@swimmingworld.com. Join Swimming World's Watch List
Noelle Peplowski has given her verbal commitment to Indiana University for the 2018-2019 season. Peplowski is a junior at Metamora High School in Illinois. She swims for Waves Bloomington-Normal Y.
The high school junior is a breaststroker and a mid-distance freestyler. Her top times are:
100 Breast 1:01.47
200 Breast 2:14.29
200 Free 1:49.94
500 Free 4:51.13
Peplowski swam both breaststrokes, the 100 freestyle and 200 IM at Winter Junior Nationals. She'll arrive in Bloomington for Lilly King's senior season. While few can compete with King, Peplowski would have been a 100 breaststroke C finalist at this year's Big 10 Championship, and the Hoosier's third best finisher. Peplowski also would have scored in the 200 breaststroke at the Conference level.
She said in her announcement made on Instagram, "So excited to say I have verbally committed to swim for Indiana University! Go Hoosiers!"
She joins club teammate Melissa Pish in making an early verbal commitment.
To report a verbal commitment email HS@swimmingworld.com.