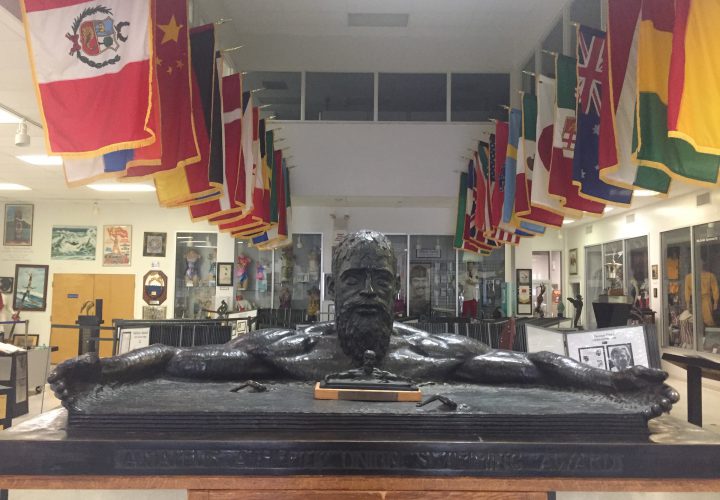 Photo Courtesy: Brent Rutemiller
Letter by Brent Rutemiller, Publisher of Swimming World Magazine. 
Dear Swimming World Subscribers,
As many of you may already know, Swimming World Magazine is merging its operations with the International Swimming Hall of Fame (ISHOF). The combination will provide the International Swimming Hall of Fame with a much-needed outreach arm that Swimming World can provide to athletes, coaches and volunteers around the world in aquatics.
The driving force behind the merger is to combine the areas that ISHOF and Swimming World have in common. The merger is a synergy of strengths. Sports Publications International will remain a separate entity, but will spin off its Swimming World Magazine division to become the marketing arm of ISHOF. The merger is a classic example of the whole being greater than its parts.
In November, I became the chief executive officer for ISHOF, overseeing the merger, while Bruce Wigo, who served as ISHOF's CEO for the last 12 years, now becomes ISHOF's historian.
ISHOF has been a big part of Wigo's life. His work is not over as there are many stories still to be told by him about the history of aquatics.
With the goal of making ISHOF and Swimming World stronger representatives of the aquatic community, we set out to combine our strengths in the following ways:
Swimming World Magazine (SWM) will report the news and the International Swimming Hall of Fame (ISHOF) will archives the news.
SWM will donate its large reserve of aquatic images and content to ISHOF, allowing it to become the repository for these historical items.
SWM produces multimedia news segments and documentaries about athletes, coaches, etc., giving ISHOF the assets to honor athletes, coaches, etc.
SWM has a presence at major clinics and conventions giving ISHOF additional exposure for its exhibits.
ISHOF has a wealth of historical information for SWM to repurpose for today's generation.
SWM and ISHOF have relationships with almost every aquatic national governing body in the world. The merger will combine those relationships under one roof.
ISHOF will now have a 24/7 marketing and exposure through Swimming World's multi-media platforms.
ISHOF will now have more social media connectivity with younger generations through SWM social media platforms.
ISHOF will be able to host more special events surrounding SWM's High School Swimmers of the Year, High School National Champions, Swimmers of the Year and Master Swimmers of the Year.
I have been at every level of this community for more than 45 years, and I have never been more excited about the impact that this will have on aquatics worldwide. We will merge these institutions in a way that will benefit everyone in the swimming community. I see many positive outcomes from this merger.
Please consider becoming a member of the International Swimming Hall of Fame and support our efforts to celebrate the greatest aquatic sports in the world.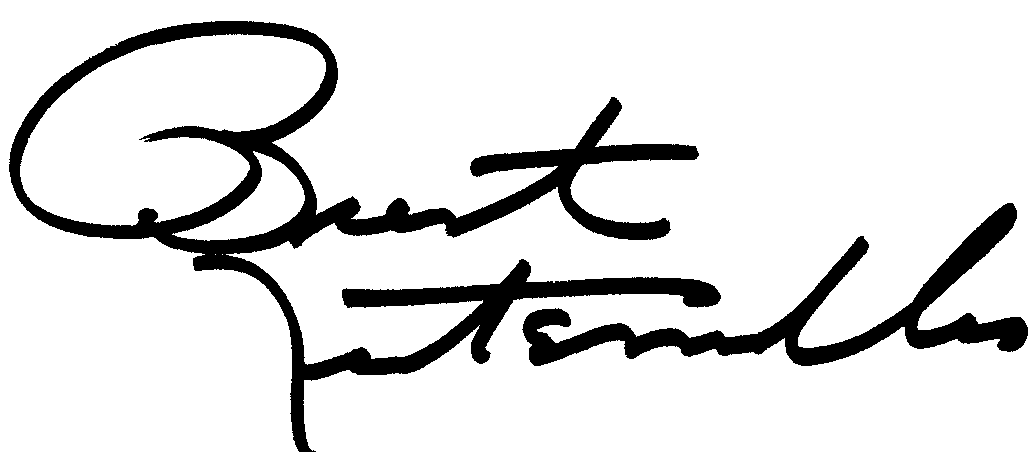 Brent T. Rutemiller – CEO
International Swimming Hall of Fame
Sports Publications International – Swimming World

Save 25% on a 1 year subscription and download more issues from the Swimming World Vault and get the following:
Use Coupon Code: realnews and save 25%
A monthly print copy of Swimming World Magazine in the mail for 1 year!
Free download of the next 12 issues and the past 12 issues of Swimming World Magazine!
Free download of next 24 issues and the past 24 issues of Swimming World Biweekly!
Free download of next 4 issues and the past 4 issues of Swimming Technique Magazine!
Click Here For This Special Offer with coupon code "realnews" during checkout.