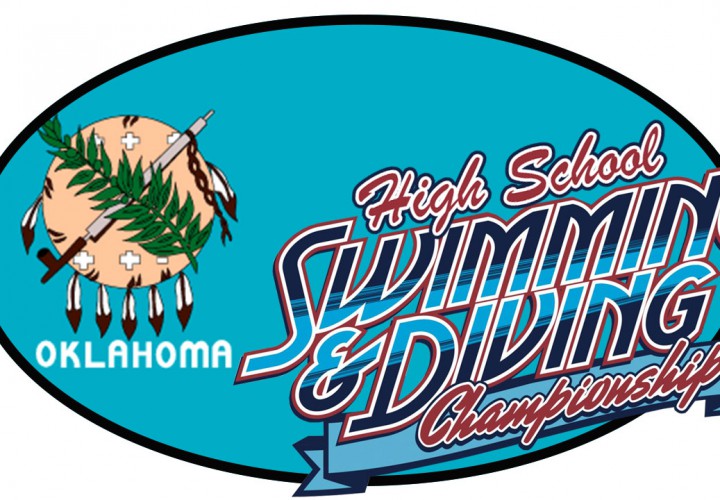 EDMOND, Oklahoma, February 25. THE Norman North TimberWolves swept the competition at the Oklahoma High School 6A Swimming Championships February 21-22 in Edmond. Norman North's girls stopped Edmond North's three-time winning streak with their 365 points to the Huskies' 320. Jenks claimed third with 250 points, with Bartlesville placing fourth (196) and Edmond Memorial fifth (178). The boys earned their second consecutive title with 353 points, followed by Bartlesville (311), Edmond North (262.5), Edmond Memorial (222) and Jenks (194).
Boys
Norman North junior Justin Wu set state records in both the 100 fly (49.01) and the 200 IM (1:49.12). Wu first lowered the records to 49.32 and 1:49.95. Wu took down long standing records–the prior 200 IM mark was 1:50.40 set by Ryan Plummer in 2000, and the 100 fly standard was 49.33 by David Schick in 1998.
Wu also anchored Norman North's victorious free relays. The 200 free relay of juniors Alex McMillen, Ethan Broyles and Wu–along with freshman James Dwyer, who swam second–posted a 1:27.51; senior Gianluca DiTano replaced McMillan as the first swimmer on the 400 free relay which swam to a 3:10.82 first-place finish.
The 200 medley relay of DiTano plus juniors Nic Newton, Jessie Yue and Broyles completed the relay sweep with their 1:36.99. DiTano collected an individual triumph in the 100 back (50.37).
The second-place Bruins were led by three event champions: senior Alex Ward (100 breast, 58.46) and sophomores Kyle Ward (200 free, 1:42.46) and Aaron Stanek (100 free, 47.30). Stanek was touched out for first in the 50 free by Jenks senior Hunter Cordell, 21.68-21.77. Southmoore senior Reid Hibbs, who is going to Towson next year, captured the 500 free (4:45.29).
Girls
Madie Sarantakos, a sophomore at Norman North, posted winning times in both the 200 free (1:56.16) and the 100 fly (56.88). Two other swimmers also earned double victories: Broken Arrow junior Breanna Barker (50 and 100 free, 23.23 and 50.47) and Ally Robertson, a junior at Edmond North (200 IM, 2:06.25; 100 breast, 1:06.31).
Robertson's teammate, Natalie Vorel, was the top swimmer in the 500 free with her 5:18.55. Bartlesville senior Grace Fodor finished first in the 100 back (58.63).
Edmond North started off the girls portion of the meet with a 1:50.86 to 1:50.90 in the 200 medley relay over Norman North. Edmond North's quartet consisted of freshman Alexa Acuna, junior Sarah Helton, sophomore Ryanne Vance and Robertson; swimming for the TimberWolves were freshman Tiffany Wu, senior Andrea Rodriguez-Sanchez, Sarantakos and freshman Claire Liu.
The Huskies added a win in the 200 free relay with the squad of senior Olivia Seefeldt, sophomore Julia Kirby, Vance and Robertson. Bartlesville's quartet of sophomore Avery Bennett, senior Hannah Steward, sophomore Haley Downey and Fodor combined for a 3:38.21 victory in the 400 free relay.
Submit your All America Application now