Photo Courtesy: Evan Pike - USA TODAY Sports Images
By Erin Himes, Swimming World College Intern
Missy Franklin's new book Relentless Spirit details her upbringing and rise to Olympic fame from a deeply personal angle. Written along with her parents, it offers a new perspective on high caliber athletics. While my level of competition is extremely removed from someone like Franklin, I found myself relating more than I imagined to the World Record holder. Here are five things I took away from the new book.
1. Motivation comes from within.
The perspective of Missy and her parents makes it abundantly clear that parents cannot force their children to want to be great, that's something that must come from within. The discussion of motivating versus enabling your child to be the best that they can be opened my eyes to what great swim parents do well. Note to swim parents: giving your children the resources to be the best that they can be is truly the best way to help, take it from a champion herself.
2. Taking the high road is your best option.
Missy is undoubtedly known for her happy-go-lucky attitude. As anyone knows, an attitude like this is much easier to maintain when things truly are going great. However, Missy's story shows that this attitude can make the tough times a whole lot better, even at a high level of athletics.
3. Friendship is important in swimming.
Sometimes, professional athletics can seem like a world full of intensity and self gain, where friendship isn't all that crucial. However, Missy describes her time at home without her friends as hard, as it took some of the fun out of swimming. This proved to me what I have always believed to be true, that good teammates make all of us better athletes.
4. Being nice and being competitive are not mutually exclusive.
Missy, although a known nice girl and smiley teammate, is also a fierce competitor. In the book, she shows that the two are not separate- you truly can be both at once. These characteristics are the perfect example of why Missy is a role model to so many.
5. The joy of swimming is the same at any level.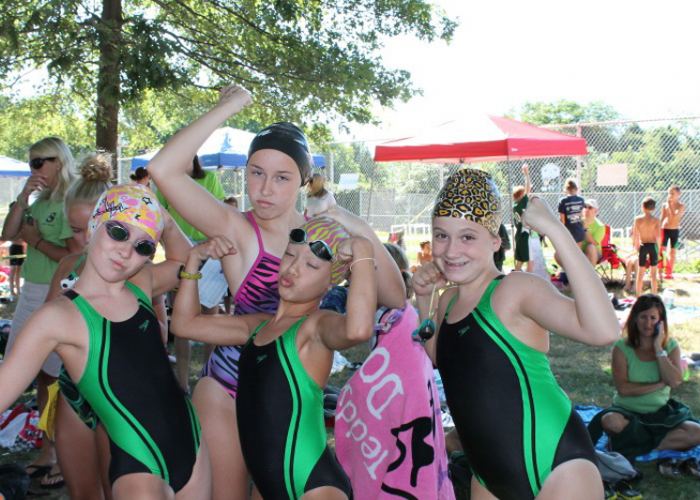 As I turned the pages of Relentless Spirit (in less than 48 hours…), I was shocked by how much I could relate to Missy's journey. From a love of summer league swimming to winning meets with high school teams and even to the love of NCAA swimming, I found myself agreeing and relating to much of what she described. The book showed me that the joy we have for swimming unites us all: from the six and unders at summer clubs to the Olympic champions every four years.
All commentaries are the opinion of the author and do not necessarily reflect the views of Swimming World Magazine nor its staff.