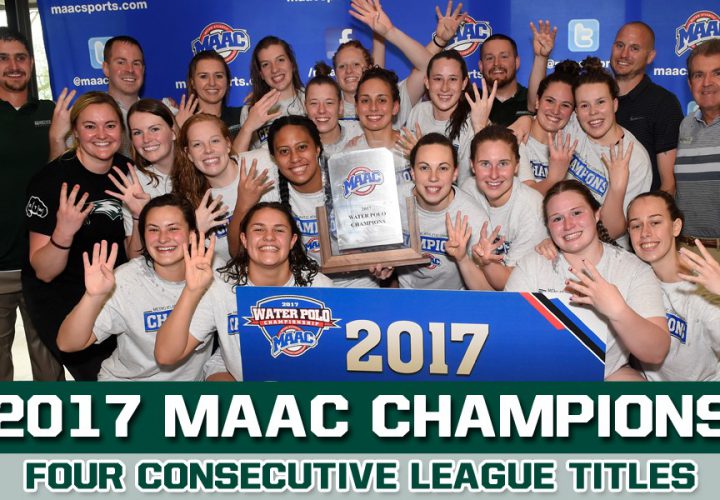 Wagner College, 2017 Metro Atlantic Athletic Conference winners. Photo Courtesy: Wagner Athletics
By Michael Randazzo, Swimming World Contributor
Editor's Note: this month Swimming World opens its coverage of the 2018 NCAA Women's Varsity Water Polo season. Look for interviews, conference predictions and the best coverage of the sport in America and beyond.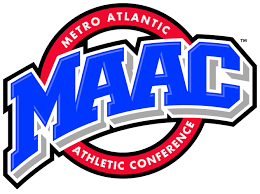 Under the country's most challenging conditions for water polo, one team has crafted success of dynastic proportions. Wagner College has won four straight Metro Atlantic Athletic Conference titles, and in the 2018 MAAC coaches' poll, received six first-place votes— three times as many as second-place nominee Marist—to again be favored for their conference's title, and automatic berth in the NCAA Women's Water Polo Tournament. The Seahawks have mastered the aquatic limitations of Northeastern polo; shallow/deep pools and the resulting expanded goals, configurations that are all-too familiar among the conference's eight members.
If there's one coach who's up-ending the established order of East Coast water polo, it's Chris Radmonovich of Wagner. Now in his 8th year at the Staten Island-based school, Radmonovich has his women playing as well as any team in the region, and heads a men's program that in two short years has risen to contender status among the East's best. Wagner women have absolutely dominated MAAC competition the last four years: a 55-3 record which currently includes a string of 34 straight wins and a sparking 8-0 in the last four conference tournaments.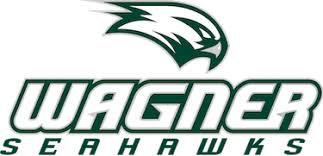 Radmonovich's recruiting has added nine freshman to again replenished his program's talent pipeline. The Seahawk's depth is impressive, headlined by seniors Kimberly Watson and Erica Hardy. Watson—the 2017 MAAC Co-Offensive Player of the Year based upon a league-best 102 goals and 31 assists—was named earlier this month to the 2018 Preseason All-MAAC Team. All Hardy did in 2017 was lead the Seahawks with 139 points on 74 goals and a team-high 65 assists.
Despite having a senior—Anna Ward—with experience, Radmonovich is starting freshman goalie Katherine Campbell. This is a calculated risk; like the majority of its MAAC peers, Wagner has a small pool, with a depth on one end that leaves players standing in water up to their shoulders. Unlike their conference competitors, the Seahawks have deftly composed a winning combination for shallow/deep conditions: absolutely accurate shooters and superb goaltending. Given the restocking of his roster, Radmonovich's program is primed to add a MAAC ring for the thumb in 2018.
Key Match-Up: Hartwick College, Saturday, February 24, Staten Island, NY
Chris Vidale's arrival in Poughkeepsie last year gave a boost to a Marist water polo program that had fallen to Wagner in the three previous MAAC championship finals. A successful men's player at Iona, one of the Red Foxes' biggest rival, Vidale—who previously was head coach for the New York Athletic Club's women's squad while also coaching age group polo in Connecticut—promised his team would push the favored Seahawks.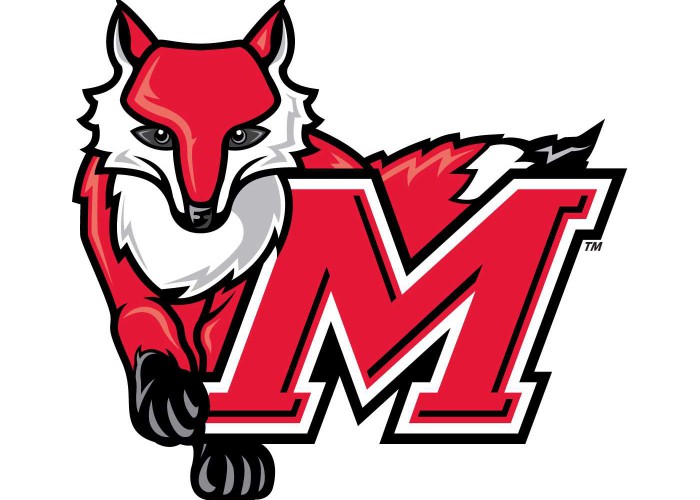 Things didn't work out as planned; Marist again fell to Wagner in the 2017 MAAC title tilt.
The Red Foxes lost Amanda Amorosa—an All-MAAC First Team honoree—to graduation. Luckily, Grace Doerfler (42 goals), selected to the 2017 All-MAAC Second Team, returns for her third year. She will join a core of eight juniors, including co-captain Katherine Tijerina, that must provide veteran leadership if Marist is to break a streak of seven-straight losses—and 13 of the last 15—to their primary MAAC antagonist. Key to the season's success are a pair of seniors: goalie Jessica Hermosillo, who started 20 of the Red Foxes matches in 2017, and co-captain Diana Carballo (23 goals, 32 assists; led the team with 58 steals)..
Key Match-Up: Wagner College, Saturday, Match 24, New Rochelle, NY
Last year, Iona Head Coach Brian Kelly had just 12 players on his roster. For any other program, that would spell disaster; fortunately, the Gaels had the consensus best player in the conference. Hannah Schultz rang up 92 goals in 2017 while capturing MAAC Co-Offensive Player of the Year as Iona finished in the top four of their conference for the 15th straight year, again qualifying for MAAC postseason play.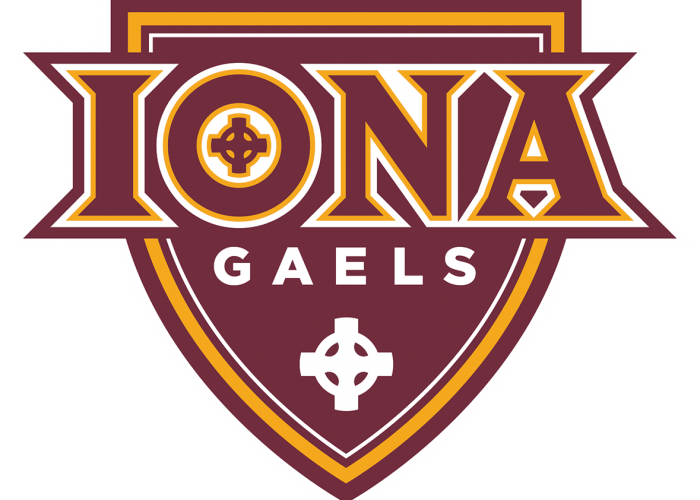 With the addition of eight freshmen, Kelly now has a full complement of players to surround Schultz with. Seniors Kayla Allen (44 goals) and Megan Hoffer (32 goals) will help with the offensive load, while senior Britten Vilander returns to protect the Iona cage. The question is: do the Gaels have enough experience to challenge Wagner and Marist for a MAAC title?
Key Match-Up: Marist College, Saturday, March 10, Loudonville, NY
Fourth place in MAAC regular season play is as contentious as any competition in the country. Only the top four teams get into the postseason, and with clear favorites for the top three spots, fourth place will be a scrum for the remaining five teams. Last season, Virginia Military Institute (VMI) was the surprise of the conference, turning around years of disappointment to take second before falling to Marist in tournament semi-final action.
This year, order will be restored, as Villanova—in years past a regular presence at the MAAC Tournament—will ride the experience of five seniors to claim the conference's final playoff berth. Dominique Clark, who led the Wildcats last year with goals looks to be ready for better results in 2018. Seniors Lizzie Louwers, Katy Gauvin, Jenna Gavenman, and Sara Lynn will provide the leadership—and experience—to a roster that counts 11 freshmen.
The biggest challenge for Head Coach Rob Mida will be deciding which of his two freshmen goalies—Rachel Jennings and Cory Riley—will be a difference maker for a team with high-octane offense.
Key Match-Up: VMI, Sunday, April 15, Philadelphia, PA (LaSalle)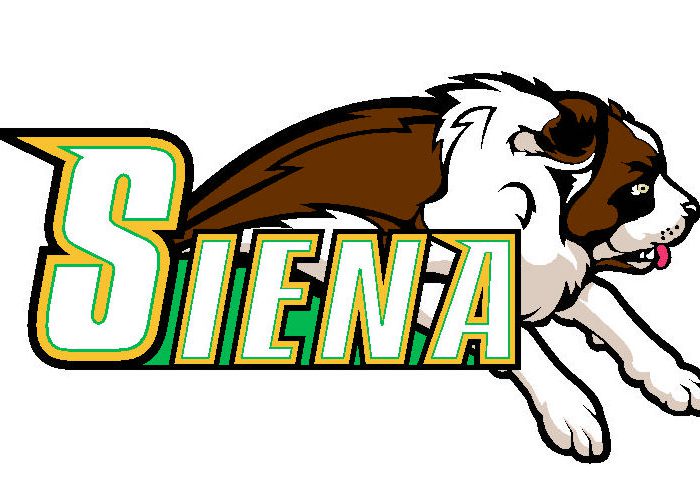 Evaluating the impact of coaching is a difficult proposition. While it's clear that players do the work, their coach sets the tone and—in an ideal situation—provides an example that resonates throughout the program. This is the experiment at Siena this season, where a motivated and personable new coach has taken over a program that has resided in the MAAC second division for almost decade. Last September Tamara Perea was hired to be the Saints' coach, replacing Ellen Howe and looking to turn around the fortunes of program that since 2007 has gone 87-212.
With a trio of returning scorers— Clare Bryar, Diana Fernandez and Terez Touhey—and the addition of freshman defender Sophia Torres, it's almost certain that Siena will improve on a last year's sixth place finish. Will Perea, who comes from winning programs in Pomona-Pitzer, be able to march the Saints to unfamiliar success in conference play?
Key Match-Up: Villanova, Saturday, March 10, Loudonville, NY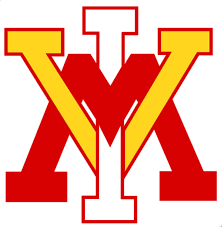 Under head coach Ryan Pryor, the Keydets of VMI made remarkable strides last year, achieving a first-ever national ranking and qualifying for their first MAAC postseason in the program's seven years of existence. To take such a big leap taxes a program, and—with the loss to graduation of Cecilya Lundy (67 goals)—VMI will be hard pressed to maintain the standard set in 2017.
Seniors Shelby Barkley (86 goals to lead VMI) and Natalie Rivas (46 goals, 37 assists) will provide offensive firepower. What may be the deciding factor if Pryor's charges are to repeat as postseason participants will be in goal, where sophomore Isabel French will return from a spectacular freshman season that saw her lead the conference in saves (286) and capture MAAC Rookie of the Year honors.
French, Barkley and Rivas plus a core of eight upperclassmen will ensure that the Keydets remain competitive for a postseason spot until the last weekend of conference play.
Key Match-Up: Siena, Sunday, March 25, New Rochelle, NY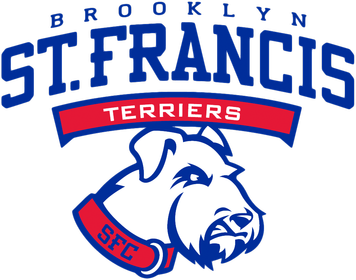 The women's water polo program at St. Francis Brooklyn might be considered an enigma. Home to one of the East's strongest men's programs, the Terrier women have yet to benefit from their co-tenants' outsized success. Of course, the variable that makes the St. Francis men's program so exceptional is players from Serbia, Croatia and Hungary. Those countries are not known for exporting talented female players.
Terrier Head Coach Megan Husak will look to succeed this season with an experienced squad that has lost some scoring depth due to the graduation Stephanie Zwicker. Returning players include leading scorers Erin Gonzalez and Nicole Herrick, while Husak added Kelsey Snelgar, a freshman who competed for her native New Zealand in the World University Games. In the Terrier goal, Ashley Harp will be the full-time goalie, after splitting games last year with the now-departed Melanie Brooks.
Key Match-Up: Siena, Saturday, April 7, Poughkeepsie, NY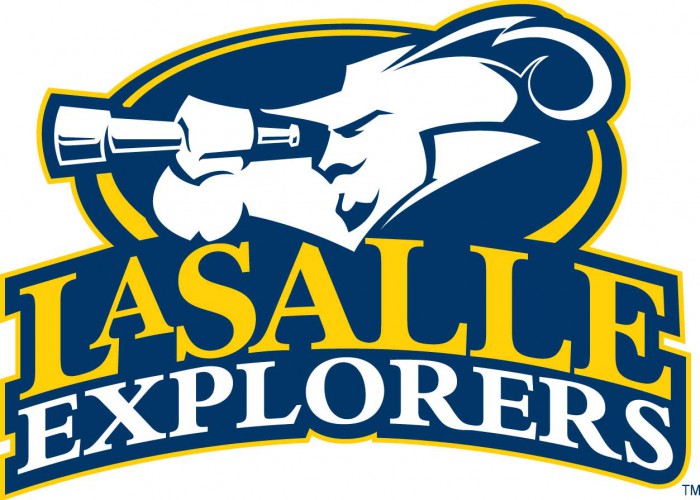 Now in its second year, the LaSalle women's program will look to take another step forward in its quest towards respectability in MAAC play. Year One presented supporters of Explorers polo with a lesson in perseverance; one win in 17 attempts, and a 13-match losing streak to close out the season. As there is no other direction to go but up, Head coach Paul Macht's team will surely improve in 2018. They have a hardy core of eight sophomores who endured the bad times and are surely eager for success.
Returning for LaSalle are Stephanie Morales and Katelynn Kubo, contributors on both sides of the ball who will look to pick up the slack due to top-scorer Paige Neary's departure. Macht will have to break in a new goalie; Giselle Monsalve will replace Catherine Bowen; Jenny Fermaintt will back-up the freshman from Margate, FL.
First on the Explorers' to do list is get a win; their best chance of that is early in the season at the Mercyhurst Invitational (February 17-18).
Key Match-Up: St. Francis Brooklyn, Saturday, April 14, Philadelphia, PA (Villanova)