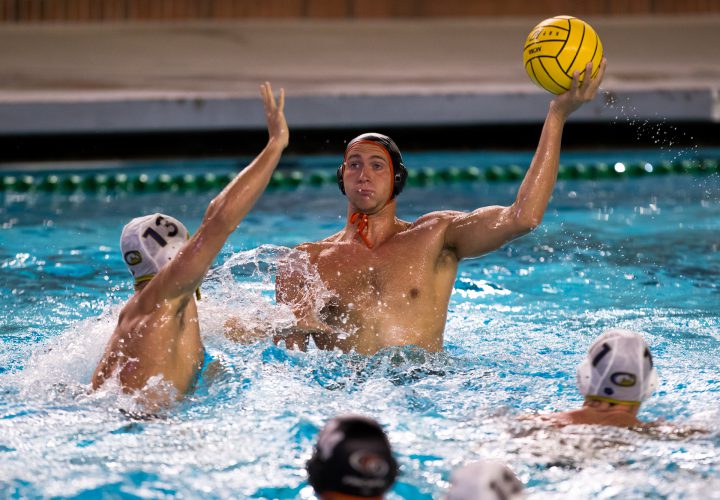 Pacific's Luke Pavillard. Photo Courtesy: Catharyn Hayne/KLC fotos
By Michael Randazzo, Swimming World Contributor
LOS ANGELES — Thursday night in 2017 NCAA Men's Water Polo Tournament quarterfinal action at USC's Uytengsu Aquatics Center, the University of Pacific men's water polo team avoided a meltdown of epic proportions. Head Coach James Graham fumed as his squad gave away most of a five-goal lead late in the match to University of California, Davis before hanging on for a 13-12 decision.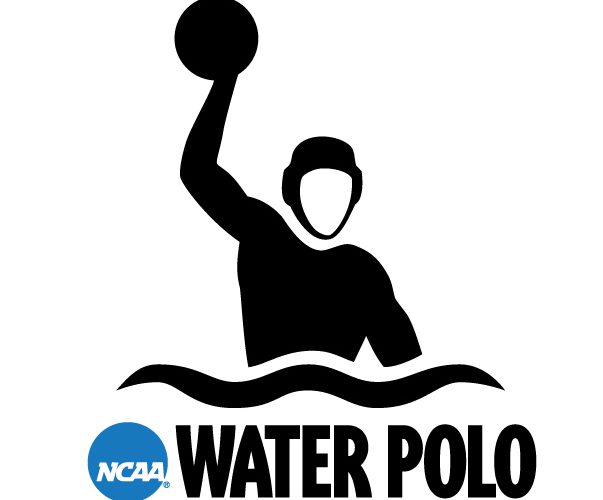 The win over the Aggies (22-7)—representing the Western Water Polo Association (WWPA)—advances the Tigers (21-5) to a semifinal match-up Saturday at 3 p.m. (PST) against top seed UCLA (19-4).
After the match Graham pointed to a decisive factor for his team in its first appearance in NCAAs in four years: Luke Pavillard, 2017 Golden Coast Conference Player of the Year.
In a halftime talk, he told Pavillard and Ben Stevenson: "We need you guys to make something happen in the second half."
"Luke took that to heart and went out and made some great plays at both ends," Graham said. "That was one of the major factors in us being successful tonight."
The 6-5 Pavillard piled his team on his broad back, leading all scorers with four goals while chipping in four steals. Engin Ege Colak produced a hat trick, while Stevenson had a goal, two assists and one of the Tigers' 15 steals on the night.
Ido Goldschmidt netted three goals for Head Coach Daniel Leyson's squad; M. Olson-Fabbro and Jack Stafford scored twice each.
Pacific had trouble closing the door on the Aggies, who led only once: 5-4 late in the second period. Despite a number of miscues, including two lob shots that caught Tiger goalie Alen Osmanovic out of position and a double exclusion midway through the third period that resulted in a power-play goal by Riley Venne, Pacific took control of the match in the second half, out-scoring UC-Davis 6-1 over a six-minute stretch between the third and fourth periods.
When Colak scored with less than four minutes remaining to make it 13-8, the Tigers appeared to have put away the upset-minded Aggies.
Aided by the referee's whistle, Goldschmidt exploded for three goals in the final minutes. He successfully converted a five-meter penalty at 3:20, then beat Osmanovic on a breakaway 20 seconds later. Yurli Hanley victimized the Tiger goalie a minute layer, stealing the ball for a put-back goal. When Goldschmidt hit on his second penalty shot with 64 seconds left—one of three on the night for UC-Davis—the Tiger lead stood at a single goal.
The Aggies got the ball back with 37 seconds remaining, with a chance to send the match into overtime. But Stafford shot high and the Tigers were able to run out the game's final 16 seconds for an 11th straight win over their local rivals.
Graham, who has been in Stockton the past 10 seasons, acknowledged the obvious: nerves were a factor for his team Thursday night.
"We haven't been to NCAAs since 2013 so it's understandable that these guys are pretty excited and a little bit jittery getting into the game," he said. "Now we can calm down and know that we have a good group of guys."
Saturday's opponent is one whom the Tigers know well; Pacific used to tussle annually with UCLA when both were members of the Mountain Pacific Sports Federation That all changed last year when Graham's team bolted the MPSF to join the Golden Coast Conference. Now the Tigers are on the cusp of advancing to their first NCAA championship match-up since dropping a heart-breaking 12-11 overtime decision to USC in the 2013 title match.
Graham believes that success on Saturday is predicated upon eliminating the types of mistakes that almost cost the Tigers dearly, especially against a team as disciplined as UCLA. Pacific, which dropped two decisions to the Bruins in 2017—both by a single goal—have a chance at pushing their upstart conference to an NCAA final in its first year with an automatic qualifier as long as Pavillard is in the pool and they keep miscues to a minimum.
"[Saturday is] going to be one of those games where it's not going to come down to great plays but to mistakes," he explained. "If we can keep our mistakes down against UCLA—we've already played close games with them—as long as we're right there in the end, we've got a chance at the upset and getting into the finals."