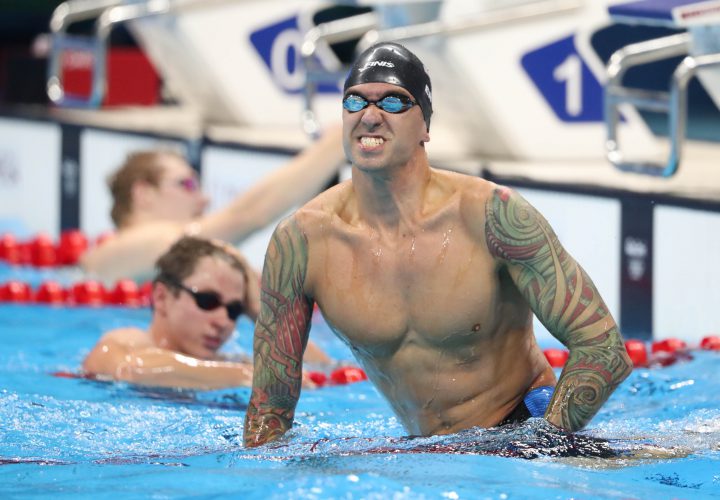 Editorial Coverage Sponsored By FINIS
For the final time at the Olympic Games in Rio, Swimming World's David Rieder and SwimVortex's John Lohn teamed up to recap the exciting finals sessions from Thursday and Friday and preview the last four races on tap for Saturday night.
Rieder and Lohn broke down what the circumstances that led to the four upsets in the past five finals and how those results will reverberate going forward. They also discussed Katie Ledecky's historic win in the 800 free, the unique circumstances surrounding Michael Phelps' silver medal in the 100 fly and the outpouring of emotion seen among all medal winners over the past few nights.
They also looked ahead to the four evening finals, the women's 50 free, the men's 1500 free and both medley relays and assessed the overall team performances from throughout the week.