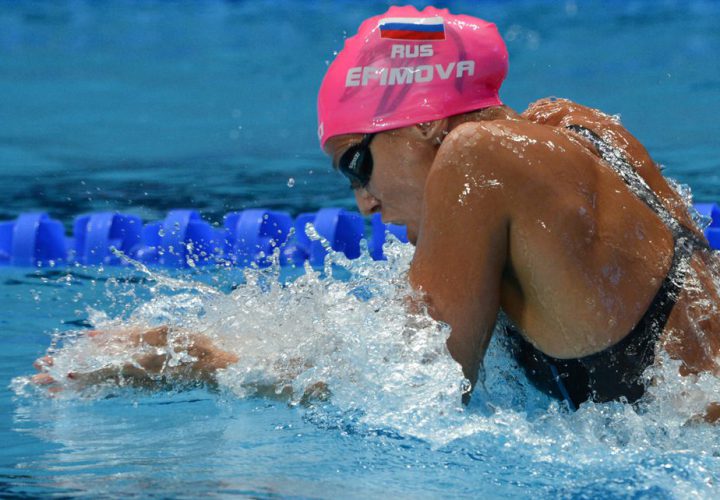 Photo Courtesy: R-Sport / MIA Rossiya Segodnya

Editorial Coverage Sponsored By FINIS
The Russian swimming federation announced on Tuesday the swimmers that had been selected to their Olympic team. The list included familiar names such as Vladimir Morozov, Nikita Lobintsev and Danila Izotov, along with one possibly surprising name in Yuliya Efimova.
Efimova had been provisionally suspended in January after a positive test for meldonium, added to the list of banned substances on January 1. Efimova was not the only high-profile Russian athlete to test positive for the substance—most notable among that list was tennis superstar Maria Sharapova, who received a two-year ban for a positive test at the Australian Open in January.
But FINA lifted the ban on Efimova on May 22, though whether or not she will be allowed to compete at the Olympics is still dependent on a hearing in front of the Court of Arbitration for Sport.
Efimova won the world title in the 100 breast last year despite having just served a 16-month suspension for testing positive for 7-keto-DHEA. That ban, though announced in May 2014, was retroactive to October 31, 2013.
You can view the full list of Russia's Olympic team here.