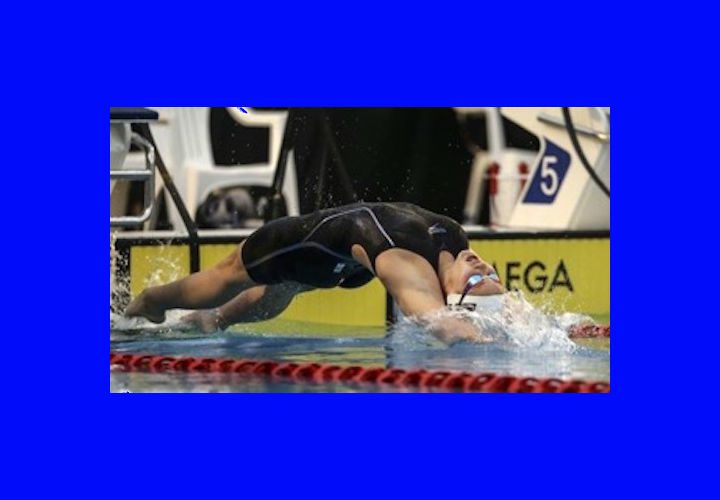 Photo Courtesy: Bobbi Gichard
Agon is the proud sponsor of all high school coverage (recruiting, results, state championships, etc.) on SwimmingWorld.com. For more information about Agon, visit their website AgonSwim.com.
To report a college commitment, email HS@swimmingworld.com. Join Swimming World's Watch List
NEW COMMIT: Bobbi Gichard has verbally committed to swim for the University of Florida beginning next fall. Gichard will come to the US from New Zealand. She represents Howick Pakaranga where she is coached by David Lyles as a part of his program, NZL swim.
Gichard has extensive international experience. In 2014 she was a bronze medalist at the Youth Olympics. In 2015 Gichard swam the 100 back at Junior Worlds and was the 100 and 200 backstroke gold medalist at the Youth Commonwealth Games.
Primarily a backstroker, her top times include (SCM/LCM):
50 Back 28.12/ 28.40
100 Back 59.72/ 1:00.42
200 Back 2:07.38/ 2:10.87
In SCY those times convert to (based on SCM/based on LCM):
50 Back 25.31/24.70
100 Back 53.75/ 52.74
200 Back 1:54.65/ 1:54.77
Her long course times convert to be slightly faster than her short course meters times. At last year's SEC Championships Gichard's converted 100 backstroke times would have put her in the B final. The Gators were led by freshman Emma Ball (52.49). Sophomore Sydney Sell (53.45) was a B finalist in 2017. Gichard would also land in the 200 backstroke B final at last year's meet. Florida's highest finisher was Georgia Darwent (1:56.27 prelims) in 16th, making Gichard a welcome addition to the squad.
Gichard said of her decision,
"I am so excited to start this fall. Their program is such a perfect fit for me and the people there are so kind. It's going to be easy to settle into the new lifestyle as there is 3 people from New Zealand that i already know who also go to University of Florida that are succeeding inside and out of the water. I can't wait to start the next stage of my life in America!"