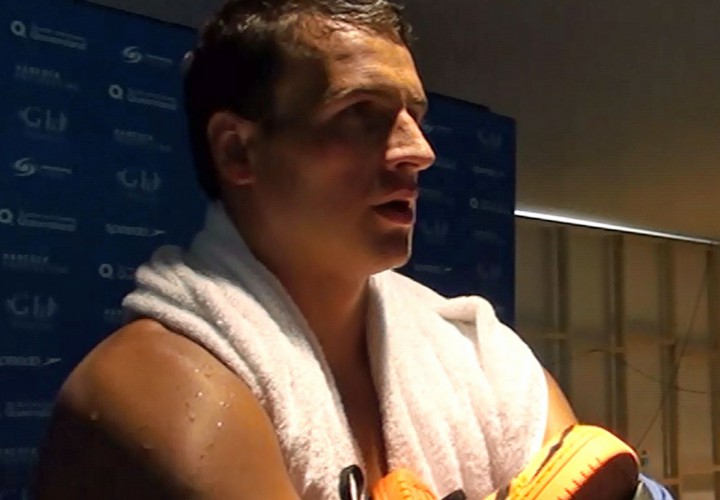 Editorial coverage for the Pan Pacific Championships is proudly sponsored by Master Spas! For complete coverage of the Pan Pacific Championships, check out our event landing page.
GOLD COAST, Australia, August 24. SHORTLY after swimming in the B final of the 200 IM at the Pan Pacific championships, Ryan Lochte did an interview with the media in the mixed zone as the championship finalists were about to swim. Swimming World's Jeff Commings turned his camera on Lochte as the world record holder watched the race on the monitors in the mixed zone.
Watch Lochte in the video player below as he cheers on Phelps and reacts to Kosuke Hagino's winning time, which equaled the time Lochte swam in the B final.