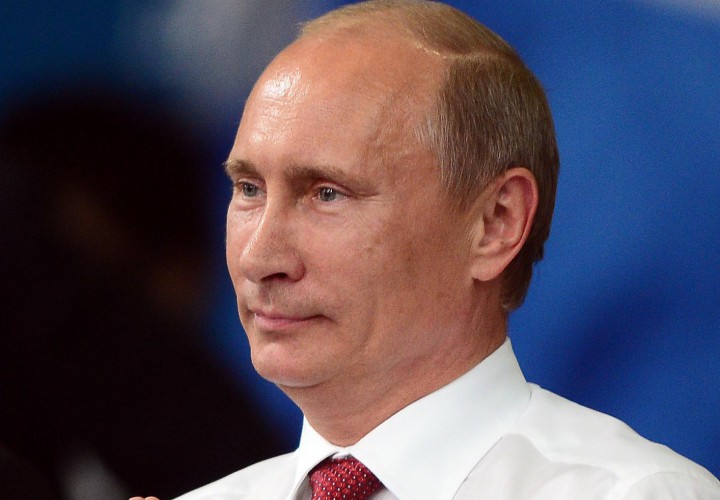 Photo Courtesy: Andrew Weber-USA TODAY Sports

Editorial Coverage Sponsored By FINIS
Russian President Vladimir Putin addressed today the current situation with the 2016 Olympic Games and the doping sanctions that have kept many Russian athletes out of competition. While speaking with the Russian Olympic team at the Alexander Hall of the Grand Kremlin Palace, Putin noted that any medals won in Rio will be "devalued" with the absence of many Russian athletes.
While addressing the athletes and the press, Putin proclaimed that the state of non-admission of many Russian athletes at the Rio Games "has gone beyond not only the legal field, but in fact common sense."
On Sunday it was announced by the International Olympic Committee (IOC) that Russia as a country would not be banned, but instead athletes who fell under certain conditions, including having tested positive for a banned substance in the past, would have their Olympic fates determined by their sports governing bodies. FINA, swimming's governing body, announced on Monday that a total of seven swimmers would be banned from participating in the upcoming Games.
With Yuliya Efimova and Vlad Morozov on that banned list Russia's chances for medals in swimming could suffer. In regards to the medal count Putin expressed that "the absence of Russian athletes, leaders in many disciplines, significantly reduces the intensity of the struggle, and hence the upcoming entertainment events."
The head of the Russian state continued his address, stating, "I think that your colleagues from other leading sports powers in the world understand that quality, test their medals will be another–it's one thing to win in an equal, strong contenders, and quite another– to compete with those who are clearly below you."
Full TASS article in Russian can be found here.