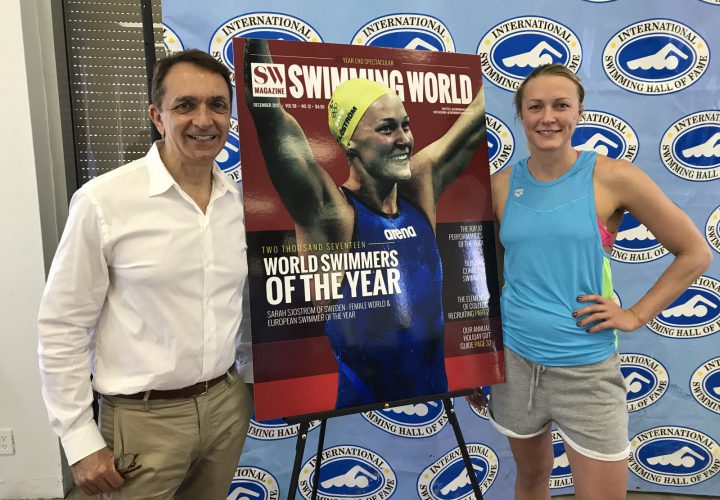 Over the weekend, reigning World Swimmer of the Year Sarah Sjostrom was in Ft. Lauderdale at the headquarters of the International Swimming Hall of Fame, where she was recognized for her achievements in 2017.
Ft. Lauderdale City Commissioner Dean Trantalis declared Mar. 3, 2018, "Sarah Sjostrom Day" in recognition of Sjostrom's performances last year, which included four medals, three of them gold, at the FINA World Championships and two long course world records. Sjostrom was then presented with a poster of the December cover of Swimming World Magazine, upon which she was featured.
Sjostrom also gave a brief speech, recounting her first trip to ISHOF, and she spoke with, signed autographs for and took photos with a group of young swimmers in attendance.
Before her trip to Ft. Lauderdale, Sjostrom made a brief stop at the Atlanta TYR Pro Swim Series, where she won the 100 fly and finished a close second in the 100 free.
Watch the full video of the ISHOF presentation to Sjostrom below.