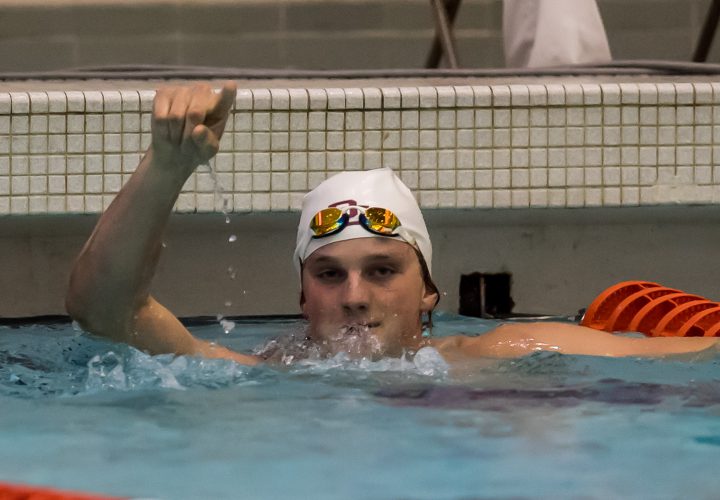 Photo Courtesy: Peter H. Bick
Sid Farber pulled off a win in the 50 free Saturday night at Junior Nationals as the Denver University sophomore-to-be touched in 22.89. After the race, Farber explained the unlikely journey that brought him to swimming in the first place.
Farber had been a baseball player most of his life, but he found swimming his sophomore year of high school and ended up picking that as his sport two years later. He explained why he chose swimming, how he ended up at Denver, why the Juniors win meant so much to him and what his goals look like for the next several years.
Watch more video interviews from Junior Nationals by clicking here.