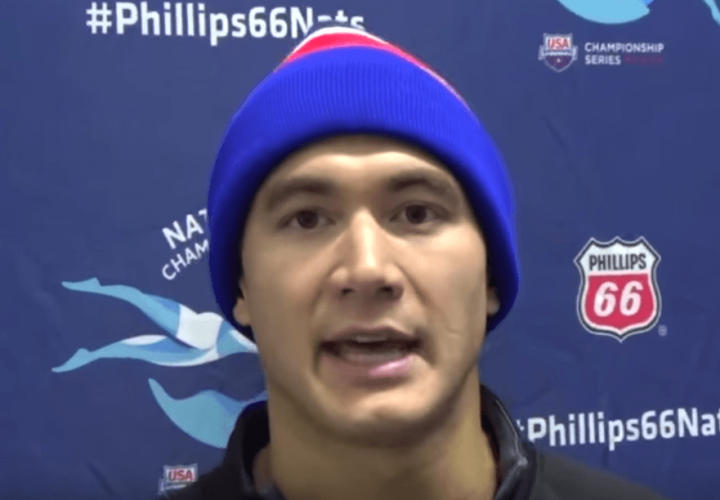 Editorial content for the 2017 USA Swimming Nationals is sponsored by TritonWear. Visit TritonWear.com for more information on our sponsor. For full Swimming World coverage, check event coverage page.
Nathan Adrian added the 50 free to his schedule for this summer's World Championships in Budapest, finishing second in that event behind Caeleb Dressel at U.S. Nationals.
Adrian reiterated how he has done more experimenting in training this year, and he believes that his increased aerobic work has contributed to his better times in the 100 free than in the 50. He also discussed how a willingness to be flexible in training has helped prolong his career and expressed admiration for the versatility that sprint rival Caeleb Dressel showed all week at Nationals.
Watch more video interviews from Nationals here.