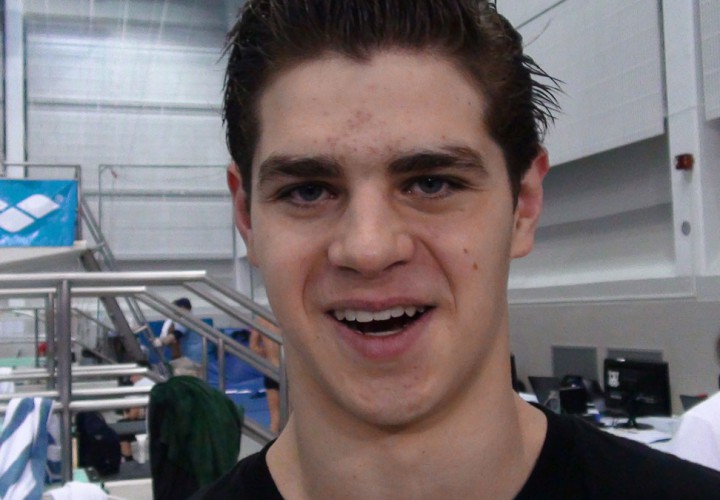 Special thanks to ArenaUSA for proudly sponsoring our coverage of the Arena Grand Prix circuit. For all of our coverage and more, please visit our event coverage page
AUSTIN, Texas, January 21. IN addition to coming to the Arena Grand Prix in Austin to chase a few national age group records, Michael Andrew came to Texas to get valuable racing experience against Olympians.
In this video interview, Andrew discusses the things he'll start to work on immediately to get better, including underwater dolphin kicks. One thing he says he's excited for is to develop his "man strength" in a few years to be able to match up with swimmers such as Matt Grevers in future races.
More video interviews available on SwimmingWorld.TV from Austin on our event coverage page!