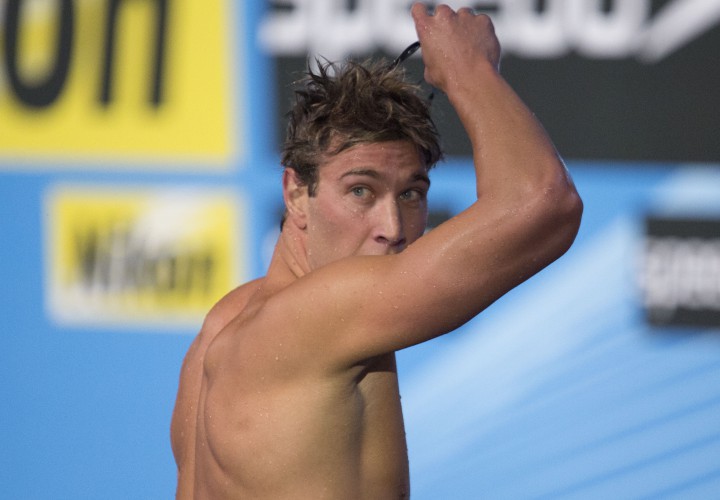 Special thanks to ArenaUSA for proudly sponsoring our coverage of the Arena Grand Prix circuit. For all of our coverage and more, please visit our event coverage page
AUSTIN, Texas, January 22. THOUGH he's the reigning Olympic and world champion, Matt Grevers still feels like he has something to prove, and last weekend's racing at the Arena Grand Prix was another step in the process.
In this video interview on the deck in Austin, Grevers talked about getting back in the pool quickly after last month's nationals to work on getting better with his underwater dolphin kicks, something he acknowledges is not as good as his rival Nick Thoman. He also talks about this summer's competitions and the desire to put 2010 behind him and qualify for the Pan Pacific championships and world championships.
More video interviews available on SwimmingWorld.TV from Austin on our event coverage page!