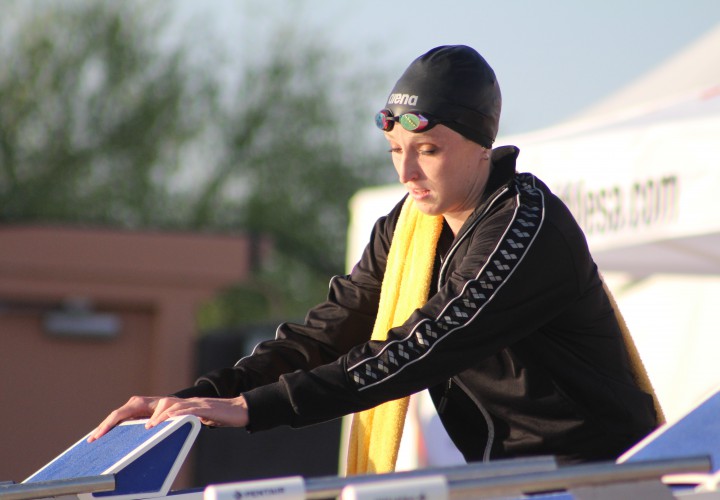 Arena Grand Prix – Mesa editorial coverage is proudly sponsored by Arena USA. Visit ArenaUSA.com for more information on our sponsor. For all the latest coverage, check out our event coverage page.
MESA, Arizona, April 25. CLAIRE Donahue had a convincing win in the 100 fly at the Arena Grand Prix in Mesa, Ariz., but was thinking inward on the technical aspects of her swimming more than the competition around her.
In this video interview, she talked about the dolphin kicking aspect of butterfly and how she's working to make that stronger. She's attuned to swimming her fastest in August and talks about her time in New Zealand will help her reach her goals.