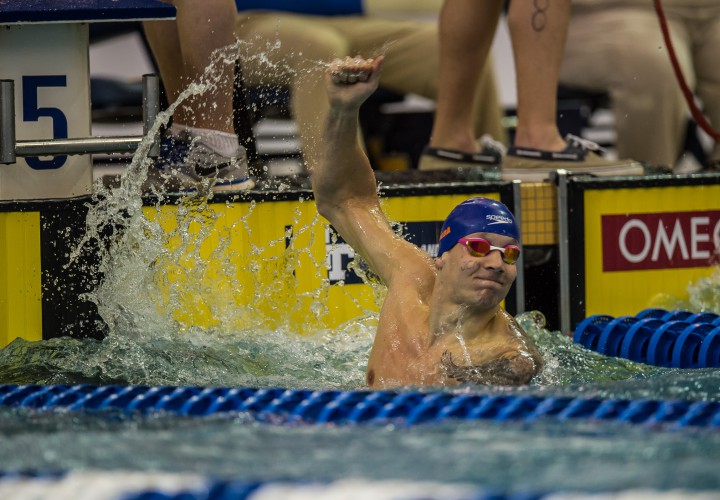 Photo Courtesy: Peter H. Bick
NCAA DI Championship Editorial Coverage is proudly sponsored by Adidas. Visit All-American Swim for more information on our sponsor. For all the latest coverage, check out our event coverage page.
Shortly after setting an American and U.S. Open record to win the 100 free at the men's NCAA championships, Florida star sprinter Caeleb Dressel sat down with Swimming World to break down his weekend. Dressel discussed which of his two American records he was most satisfied with – the 50 or 100 free – and also how it felt to swim behind former Bolles teammate Joseph Schooling in a runner-up performance in the 100 fly.
Florida head coach Gregg Troy also spoke to the media, explaining how he guided Dressel to such a successful weekend and how he felt about his team claiming a top-three finish in the team race.