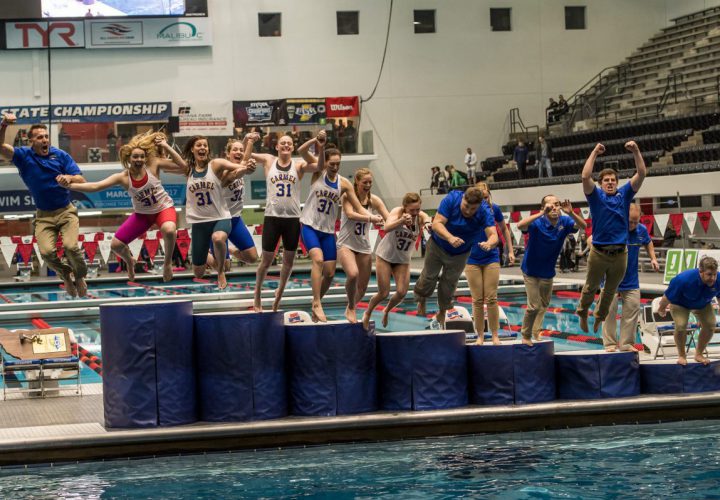 Photo Courtesy: Peter H. Bick
When Swimming World visited Carmel Swim Club, the team warmed up with some dryland activities before splitting into butterfly, backstroke and breaststroke groups for some long course stroke work.
In part two of our video series featuring a Carmel practice, check out exclusive footage of those activities and Coaches Chris Plumb and Ian Murray explaining some of their training philosophies.
Click here to view part one of the Carmel video series, featuring the team using DragSox and whiffle balls in training.