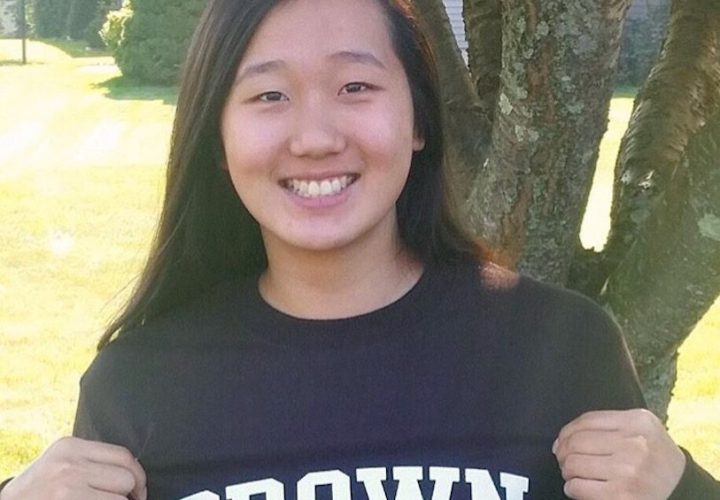 Photo Courtesy: Miku Takabayashi (Instagram)
Agon is the proud sponsor of all high school coverage (recruiting, results, state championships, etc.) on SwimmingWorld.com. For more information about Agon, visit their website AgonSwim.com.
To report a college commitment, email HS@swimmingworld.com. Join Swimming World's Watch List
NEW COMMIT: Blue Devil Swim Club's Miku Takabayashi has given her verbal commitment to swim for Brown University beginning next fall. Takabayashi is from Glastonbury, Connecticut. She follows her brother Kaz into Division I athletics, as he just graduated from Duke as a two-time NCAA qualifier.
She wrote on Instagram, "I'm very excited to announce my verbal commitment to Brown University! I can't wait to be part of the Bruno family!"
Takabayashi explained her decision on her CollegeSwimming profile,
"When I first visited Brown, I could really picture myself living there and being able to call it my "home." Everything from the college campus to the feel of the pool felt like it was made for me, and I fell more in love with the university after meeting the team. I felt like I could call everyone on the team my family, despite knowing them for only a short period of time. I couldn't have made a better decision by choosing Brown! Go Brunos!"
A two time USA Swimming Scholastic All-American, Takabayashi is fairly well rounded and excels the most in the IMs. Her top times include:
200 IM 2:02.43
400 IM 4:21.78
200 Back 2:02.86
100 Breast 1:05.03
At last year's Ivy League Championships Takabayashi would have been a 200 IM B finalist and Brown's highest finisher. Zoe Phillips (2:03.09 in prelims) was the team's top finisher and would be a great training partner for Takabayashi. She'd also be a 400 IM B finalist or a 100 breast C finalist if she went in that direction for her middle day. In the 200 backstroke she would have scored points in last year's C final.