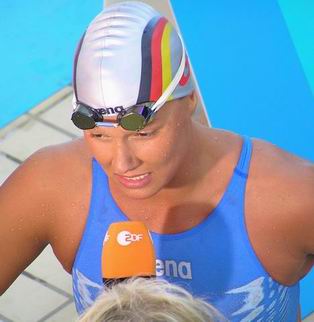 HIEDELBERG, Germany, January 8. FRANZISKA Van Almsick recently gave birth to her first child. Van Almsick, along with husband Jurgen Harder, named their new addition Hugo.
Hugo was reported to be eight pounds and 20 inches tall, but we'd still like to know the size of the feet for the potential superstar swimmer.
We congratulate Van Almsick on the new chapter in her life.