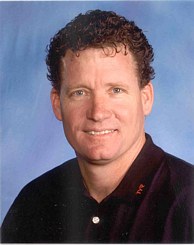 CHARLOTTE, North Carolina, October 19. BOTH the USOC and USA Swimming weighed in on Mecklenburg Aquatic Club hiring David Marsh as its CEO on Wednesday. This move, partially made possible by the USOC, will provide a blueprint for other clubs such as North Baltimore Aquatic Club, Mission Viejo and Pine Crest. As previously reported by SwimmingWorldMagazine.com, this move speaks to a revolution in elite-level training and educational opportunities for the swimming community.
"The USOC has recognized a fantastic opportunity to help change the business model for club swimming in America," said Steve Roush, chief of sport performance at the USOC. "We know that building 'centers of excellence,' around the country, which provide the opportunity for elite post-graduate athletes to come together and train, is an extremely productive model. With such a successful coach at the helm, Mecklenburg Aquatic Club can provide that environment for America's swimmers and we are confident that Team USA will reap the rewards at the 2008 Olympics and beyond."
With the addition of Marsh to the Mecklenburg coaching staff, the club expects an influx of post-graduate talent, which has become increasingly visible on National Team rosters in recent years. At the 2006 Pan Pacific Championships, Team USA finished first in the medal count on the backs of 19 individual medalists who were post-graduate or professional athletes. In addition, all but four athletes on the roster of the U.S. Men's National Team headed to the 2007 FINA World Championships are post-graduate or professional swimmers.
"The hiring of David Marsh by a USA Swimming member club represents the changing nature of competitive swimming," said Mark Schubert, National Team head coach and general manager for USA Swimming. "More and more swimmers are continuing to compete after their collegiate careers, and many are giving up their eligibility in order to swim professionally. These swimmers need an elite program with which to train. These factors, along with more financial resources coming into the sport, have made the club level more important than ever to our future Olympic success."
As CEO for Mecklenburg, Marsh will oversee the development of the entire program from learn-to-swim through masters swimming, while focusing his coaching talents on developing Olympic-caliber athletes.
"This could have a significant and far-reaching positive impact for club swimming in the USA for many years to come," said Schubert. "USA Swimming is extremely grateful to the USOC for its commitment to helping elevate our club programs."