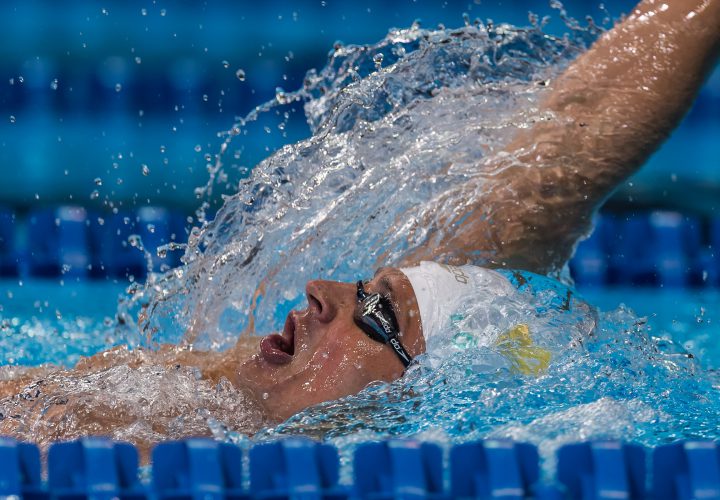 Photo Courtesy: Peter H. Bick
Editorial Coverage provided by

The heat sheets for day five prelims of the 2016 USA Swimming Trials have been released. Check back at 10 AM CST for live coverage.
Click here to view the heat sheets.
After much speculation, Ryan Lochte will not swim the 200 backstroke this morning. He has attempted the difficult double in the past, but after the 31 year old struggled through the 400 IM on Sunday, he will now only focus on today's 200 IM.
Eighth seed Connor Green is not slated to swim the men's 200 backstroke. Jack Conger was seeded 13th in that event. He has also scratched.
Sixteenth seed Amy Bilquist has dropped her 100 freestyle today, after finishing third in Tuesday night's 100 backstroke. Bilquist still has a 200 backstroke and 50 freestyle on her schedule.
Men's 200 IM third seed Conor Dwyer has dropped the race from his schedule. Dwyer is already on the team in the 200 and 400 freestyles. With a 200 breaststroke Olympic spot on the line in tonight's finals Josh Prenot has also pulled out of the men's 200 IM. Sixteenth seed Ty Stewart has also scratched.
Scheduled Events:
Women's 100 Freestyle
Men's 200 Backstroke
Women's 200 Breaststroke
Men's 200 IM